The Costao do Santinho / Vilas Hotel in Florianopolis
A closer look at the Costao do Santinho / Vilas located in Florianopolis.
Inspected by our Hotel Expert team.
Costao do Santinho Vilas is a part of the Costao do Santinho resorts. It is one of the best places to stay in Florianopolis.
The villas have 'standard' and 'superior' apartments. The standard apartments have garden views which is really a nice view to wake up to. Each room has an area of about twenty five square metres living room, one bedroom, one bathroom. The rooms are fully equipped with all necessities and luxuries, you get a wardrobe and even a mini refrigerator for keeping your drinks chilled. Air conditioning ensures you are always comfortable. Cable television, radio will keep you entertained. Then you have your own telephone and safety box. After all, a traveller's greatest worry is carrying cash and valuables. The 'superior' apartments have various sizes ranging from fifty seven square metres to 246 square metres; with 1, 2 or 3 bedrooms. Each room again has proper air conditioning, color cable television, piped music, dining room and a complete kitchen. Again you have garden views and the bigger ones have ocean views. You even have balcony, barbecue grill and your own garage. All this with absolute comfort and luxury.
Each room is served by well trained, highly efficient staff who are always ready to cater to your needs with a smile. Keeping your safety in mind, alert security is employed. Also we have smoke detection and medical facilities for every room. You even get wireless internet facilities on request. So as you can see, Costao do Santinho vilas has maintained the rustic charm and yet taken care of modern demands. The crystal clear water all around, this place located in the extreme north of the island, amidst the Atlantic forest, rocky coastline and dunes preserved within a private reserve; makes it idyllic for a quiet, fun vacation. It is rightly considered one of the most "complete" resorts of the south and the most comprehensive of Brazil. the faultless service, international standards, nightclub, bars, restaurants make sure you have nothing to complain about. There is also an archaeological museum with inscriptions more than 5000 years old.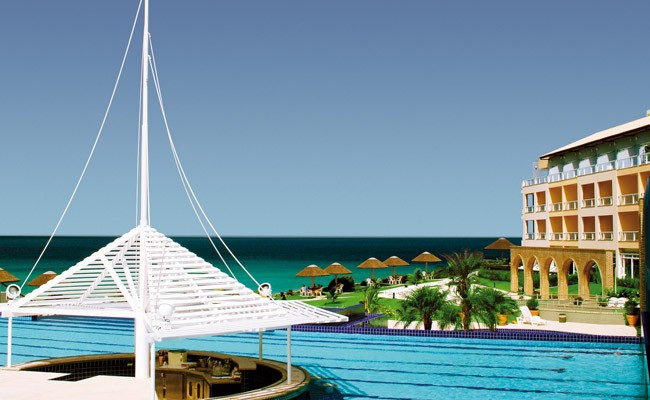 Availability of rooms can be conveniently checked using the internet and bookings be done using the same. This perfect place to be has been vouched by visitors who have stayed before to one and all. Families, singles, kids and elders alike are sure to have a wonderful time at Costao do Santinho Vilas.
Learn more about Florianopolis!
List of hotels in Florianopolis packages, tours and much more!
02 de Jul de 2011