The Greatest Champions of the Sambadrome
Leader of this selection, Portela, known as the "samba Majesty", is tradition and popularity in the Carnival of Rio de Janeiro. It was founded in 1923 in the bloco "Conjunto Oswaldo Cruz" and has 21 titles.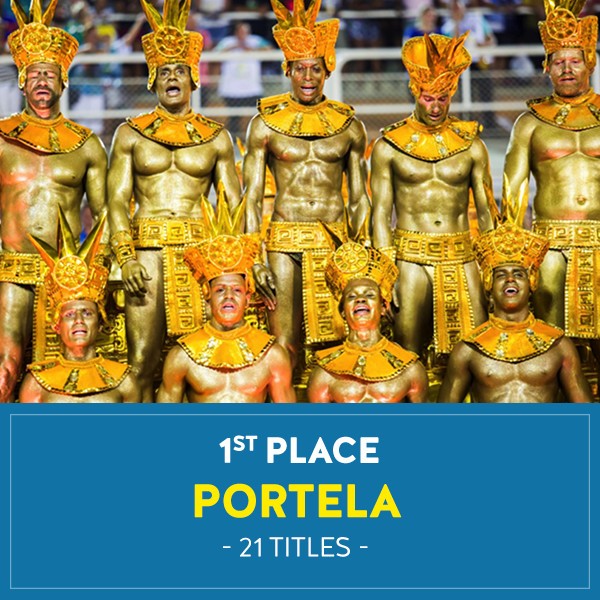 The second spot goes to the traditional green and pink, Mangueira, which was founded in 1928. With 19 titles is one of the most beloved Schools of Rio de Janeiro. It was the first samba school to create a wing of composers that included women.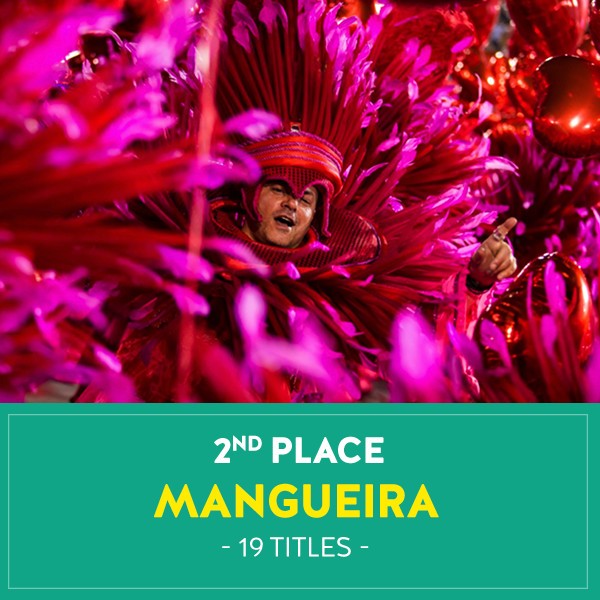 Created by the Carnival group of Nilópolis in 1948, Beija-Flor ensures its third spot in this selection with 12 titles. One of the school's trademarks is his official interpreter, Neguinho da Beija-Flor.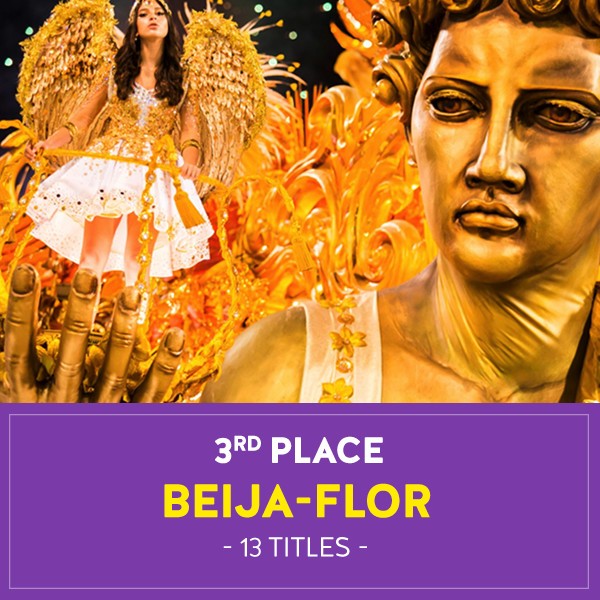 The Salgueiro has 9 titles and was founded in 1953. Since 2008, has as its trademark the drum queen Viviane Araújo, who always exudes warmth and beauty in the parade.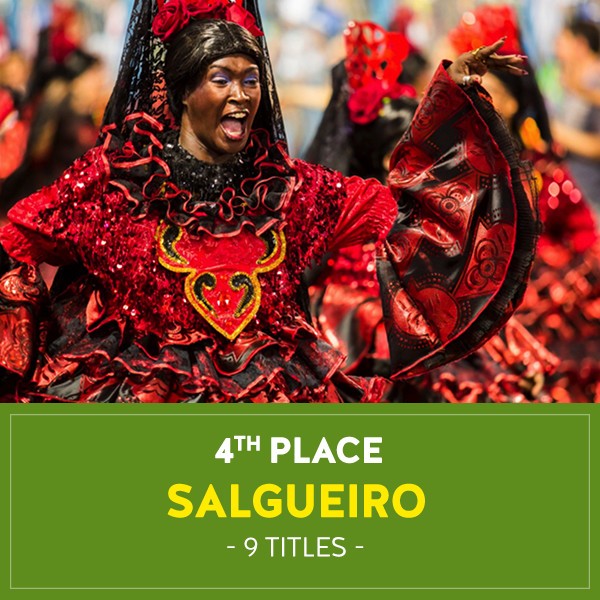 The fifth goes to the younger school of this selection, the Imperio Serrano. Founded in 1969, the school has collected 9 titles.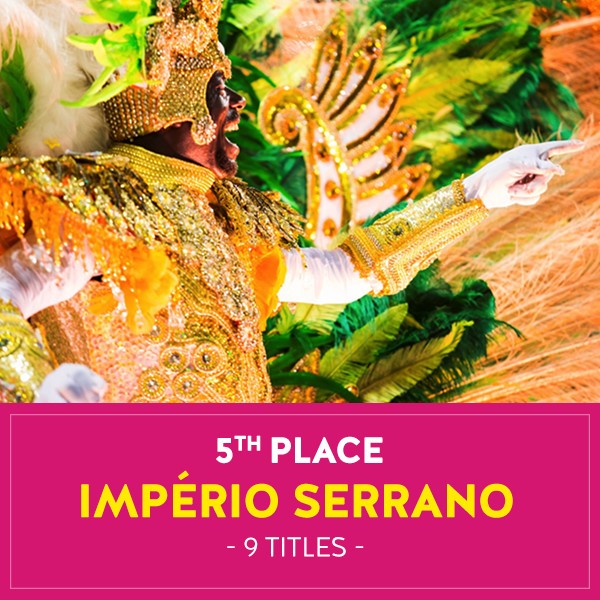 31 de May de 2016