The Bird Park in Iguazu
If you love nature, then you should visit this majestic place in the Iguazu National Park!
What can you expect from a paradise like Iguazu? Aside from the impeccable sceneries, the grand waterfalls and the helicopter rides, the land of Iguazu offers impeccable vegetation. They say that civilizations were build by the river banks and you will see why. Bird park iguazu offers an abundant variety of over 500 species of birds that are local to the land or have migrated from other continents. The Iguazu Bird Park houses amazing variety of bird species and other kinds of animals and insects outside any netting that could inhibit the interaction between the tourists and the wild. There are also important breeding programs for those endangered species in the Bird Park Iguazu. Different scientists and experts tend to the park including veterinarians, biologists and agronomists. The Iguazu Bird Park offers amazing vegetation and spans 17 hectares with 4 hectares dedicated for presentations and the rest dedicated for preservation. More than 900 birds in 150 Brazilian species can be seen in the Bird Park Iguazu.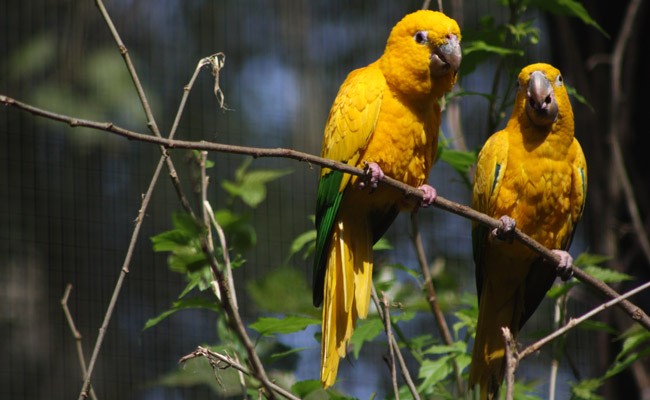 The Iguazu Bird Park is free for all for the purpose of maintaining awareness about the environment, most especially for schools visiting the area. The Bird Park Iguazu has defined catwalks to go to the different sections. There are also sections for butterflies, and humming birds as well as separate locations for reptiles like the Cayman and boas. The tour at the Bird Park Iguazu is 1 hour and so you better get your cameras ready so that you will not miss out on the fleeting beauty of nature and the impeccable offerings of the bird park for those who want to see birds in their natural environment without the nettings. It will certainly be a great experience for children and scholars. The bird park is a natural haven for those who seek real beauty and appeal.
Learn more about Iguazu Falls!
List of hotels in Iguazu Falls, packages, tours and much more!
26 de Oct de 2010