Take A Tour At The Macuco Safari
Before you head to the falls, have a little bit of adventure at Macuco!
By the southern part of Brazil, to the border to Argentina and Paraguay, the majestic Iguazu falls can be seen. The majesty of this waterfall has attracted tourists all over the world for many years already. The waterfall is 1.67 miles long, with the highest point being the Devil's Throat at 350 meters. The stretch of 1.67 miles is filled with 275 waterfalls in various sizes, completing this world heritage site from the UNESCO. One way to enjoy the beauty of this majestic paradise is to first have an amazing safari ride at Macuco Safari. This is the gateway to a fun and adventurous exploration of the Iguazu National Park down to the majestic Iguazu Falls.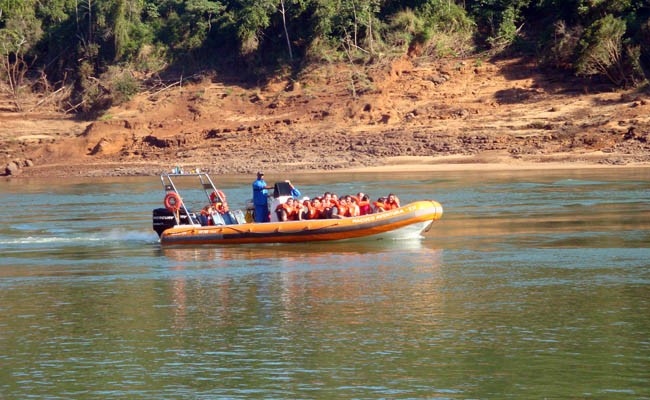 The Macuco Safari experience starts at the entrance gates which are at kilometer 25. Your photo safari experience should begin here to document your adventures. The guides of the Macuco Safari are multilingual and they will present to you the various flora and fauna of the location. The second stage of the Macuco Safari is the hike that stretches around 600 meters. This one is optional but for more photo safari fun, it is urged to try it out. The benefit of going through this hike is that at the end, you will be up close and personal with the majestic falls at Iguazu, A powerful motor boat will be used to traverse across the waters of Iguazu River, nearing the edge of the humbling Garganta del Diablo that provides water sprays of 100 meters. This is where you can get a wet blessing. Make sure your cameras are waterproof because it can get wet!
Once you have experienced the beauty of Iguazu falls, you will be sent back to the trail, and you can enjoy a relaxing time after the majestic trail of Macuco Safari. You will certainly love the grandeur of it all, experiencing the impeccable appeal of the Iguazu National Park, its beauty and the majesty of the falls.
14 de Oct de 2010