The SuperClubs Breezes Costa do Sauipe Hotel in Costa do Sauipe
A closer look at the SuperClubs Breezes Costa do Sauipe.
Inspected by our Hotel Expert team.
Breezes Costa do Sauipe, is another super club by 'Breezes Resorts & Spas' which gives a whole new side of Breezes to Display. Breeze Costa do Sauipe is located on a pristine cove along Brazil's un‐spoiled Eastern coast. Outside the Caribbean, it is the first Breezes resort. Its location along the spectacular beach and in the neighborhood of Tropical jungle makes it as close to nature as it can get. Also it is a mere one hour drive from the former Brazilian capital of Salvador.
Visit the place to have the most Amazing experience of your life. You never run out of things to do here in Breezes. One has the option of kayaking, boogie boarding and windsurfing. You get proper instructions to do everything. It surely is a paradise for all adventure lovers. One can go for land sports too. All this will keep you busy day in and day out.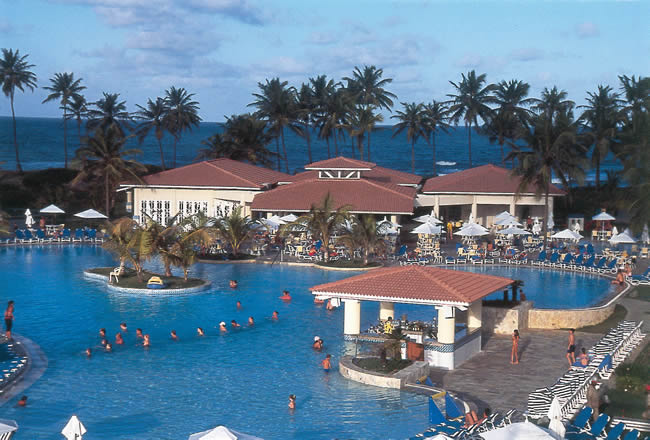 The music is being played along side the pool 24×7. The Resort Staff is very nice, clean and co‐operative. You just ask for something and they would get you what you want as soon as they can. If entertainment gets too much, then the location and the view from the resort come to handy. You could quietly enjoy the atmosphere or just have a nice calm stroll on the beach.
To work up your appetite, there are many delicious delicacies by the chef. The restaurant has themed nights 7 nights a week which provides you with a very wide range of dishes on your platter. About 500 meters from the hotel there is a little village which had been built for the complex. It has lovely restaurants, bars and many different shops. This could also be accessed from the beach too it's a good get away from all. Let it be singles, couples, families with kids, there are many clubs that the kids can join, while the elders can relax and enjoy yourself. The location and luxurious amenities along with the adventures that you experience makes it worth your time and money. Visitors have always enjoyed their visit and recommended it as a holiday of a lifetime.
With easy accessibility and easy availability of rooms with just a click on internet, Breezes Costa do Sauipe is a must visit place for all those who can afford it.
Learn more about Costa do Sauipe: List of hotels, packages, tours and much more!
02 de Jun de 2011