Street Carnival in Rio: It's All about the Bandas and the Blocos
Just in case you don't have the opportunity to see the parades at the Sambadrome, you can head on to the streets and party for free.
One of the driving forces behind the popularity of the Carnival in Rio are bandas and blocos, usually found on streets all over neighbourhoods of the city, especially in Ipanema, Leblon and Downtown.
Bandas will play traditional Carnival music sometimes even sang or performed by well-known singers in the country. The songs can be very old, dating back to the early 1900s but the crowd know the lyrics and sings it out loud.
Blocos sing traditional carnival songs but they also have to come up with their own theme song every year, and sing songs that are fitting to this concept. Each bloco have their traditional themes and music. Compared to the bandas, they certainly need more time to prepare and wothout a doubt they gather more people when performing.
Both, though, would give you the chance to walk behind a music truck in a predetermined route. Your choice will be based on what type of band or bloco you want to listen to. Each one has a different route and the public also might vary.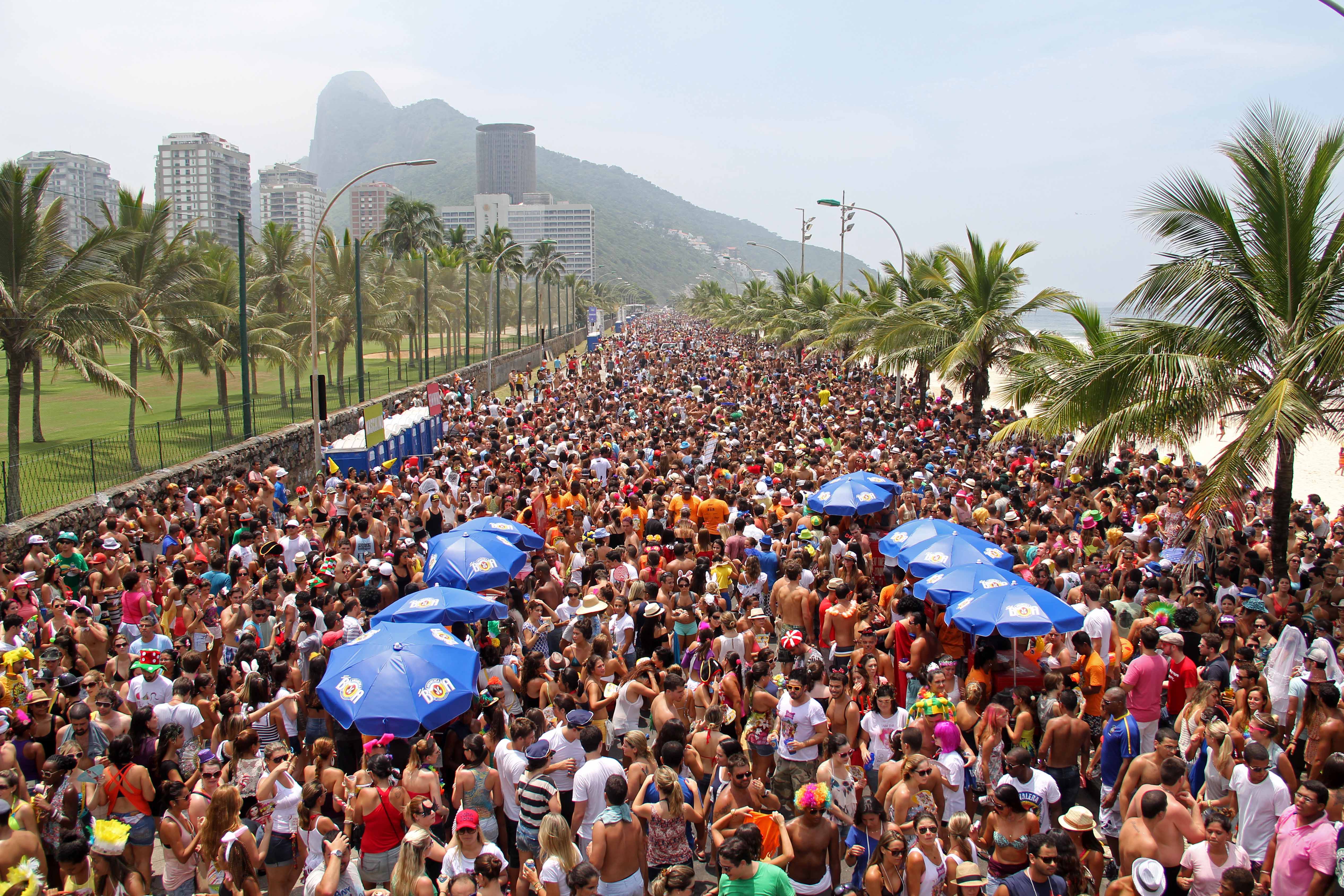 But before you make your choice, you need to meet up with the rest of the revellers or the "dancers". The venue may change from time to time, so you definitely need to keep informed. Usually, though, it's in the main avenue right in front Ipanema or Copacabana beach, where you can put together thousands of people. We will provide a complete guide in January with the principal street parties so can organize your agenda and enjoy Carnival as much as you can.
You need to wait for these bands to warm up before you can start walking and dancing along with them. Once they can already get the crowd to their attention, they become more motivated to belt out louder tunes and the movement begins.
If you feel too uncomfortable about wearing the Carnival parade costumes, then the street carnival is the best option. There are no dress codes to be followed. In fact, you can even find men dressed in drags or women wearing their swimsuits.
When you want to join the street Carnival with the sounds of bandas and blocos, make sure that you don't need to get there driving, because you can expect non-moving traffic. You better walk just like the rest of people. It's also better if you can practice some of your samba moves as they can come in handy once you're already there. This is just one of the best ways to enjoy the music and the activity.
There are also two things that you need to keep in mind: the huge crowd and the open space. Make sure that you're not carrying anything valuable. If you're travelling with your friends, stay close to them as much as possible. Leave items such as credit cards, mobile phones, and large amounts of cash back at the hotel.
05 de Oct de 2013