Staying In Hotels In Iguassu
Having fun in Iguassu is very easy as long as you take advantage of your hotel experience too.
There is nothing as majestic as the powerful Iguassu waterfall in the southern part of Brazil at Parana State. When planning for a trip to Iguassu, you should not feel like traveling is a chore that you should finish at the quickest way possible. It is necessary to check the massive waterfalls and the infamous Devil's Throat that exudes magnificence and spine-tingling appeal. The verdant forests offset the massive flow of water that all falls below to a river. Such a massive feat of nature should not be visited in a hurry so you need to take some time off and enjoy the beauty of the Iguassu hotels while you are at it. The hotels in Iguassu offer a similar appeal but of course in a more controlled setting. If you have the whole family with you, you can all have the fun, excitement end holistic enjoyment all in one package! The impeccable allure of Iguassu hotels is that they are all targeted for the tourists so most of them are complete with internationally appealing amenities.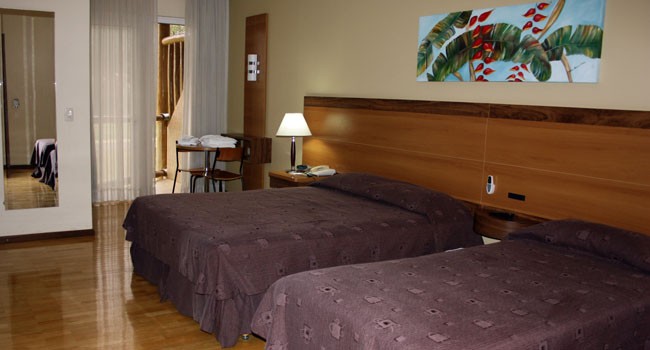 The hotels in Iguassu vary in prices but some cost less than the others. Some can be found kilometers away from the cataract. The cheapest good hotel would have to be around $75 and it could go higher depending on which suite you went into and the extra amenities you ordered. There are also more luxurious hotels with standard prices. Unless you want to stay longer and experience the equally appealing amenities of the more luxurious hotels, you should go for cheaper ones if your aim is to really discover the majesty of the falls. Standard rooms for Iguassu hotels are regular with air conditioning and heating, bathrooms, some have minibars, prices will depend on the location and view of the room and the extra details that you added. The hotels accept all major credit cards and you should make a reservation.
12 de Oct de 2010