Some Good Paraty Pousadas Choices
Paraty pousadas are irresistible, being steeped in rich history and traditions, which reflect in the superior level of services and hospitality.
For those travelers seeking budget accommodation, Pousada Principe is a charming and welcoming Paraty hotel which is within 10 minutes walking distance of the city's historic center. It has rooms equipped with TV, safe, ACs, frigo bars overlooking the gardens. The elegant lobby makes way to a pretty bar and a spacious sitting area where you can watch TV. There is even a small swimming pool to get refreshed in. The restaurant is simple and unpretentious.
Corsario is a 4 star Paraty hotel which is a short distance away from Praia do Pontal. The air conditioned rooms have a mini bar and cable TV. Among the general amenities, the sauna and swimming pool stand out. You will also find a games room which has a snooker table. You can relax under the shade of the riverside terrace. It has a restaurant and bar, a play area and grounds and is gay friendly.
Pousada do Sandi is among the 4 star Paraty pousadas which is a landmark in itself since it is located in one of important historical buildings in the city center. This historical Paraty hotel has ornaments and architecture which belonged to the colonial era. The rooms are modern with amenities such as safe, TV, AC and private balcony. General amenities include steam room, sauna, modern bar and a restaurant that serves some delicious sea food.
Among the famous Paraty Pousadas is Arte Urquijo which is a 4 star pousada which is housed in a historic restored building and preserved some of the rich historic artifacts. It has 6 cozy and comfortable suites with facilities such as AC, safe, queen sized bed, and a mini bar. Some of the rooms have a balcony with hammocks or chairs. The restaurant serves a sumptuous buffet breakfast spread and the pub serves imported as well as national drinks. General facilities include an art gallery, library, garden, outdoor pool, terrace with hammocks. Other notable 4 star Paraty pousadas include Porto Imperial, Pousada do Ouro and Marquesta.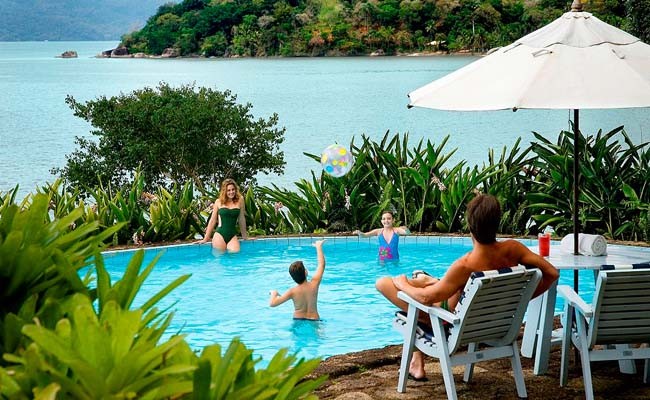 When are you planning to book your accommodation in one of the Paraty pousadas?
05 de Dec de 2010