Shake A Leg With The Fun Loving Brazilians In Carnival Rio Grandstands
To have an authentic Carnival experience, join in the festivities in the Carnival Rio grandstands – just do what the locals do!
Bleachers or Carnival Rio grandstands are the most reasonably priced seats which are located on large concrete steps. These seats at the Sambodromo are not numbered except for the ones in Sector 9 which are reserved for foreign tourists. There is no seating as such in this sector but it is possible for you to move around any time to any level or any part within your allotted sector. When you view the Parade from the higher portion of Carnival Rio grandstands, you will have a better perspective of the proceedings. You can still appreciate the samba and costume details even If you are not located at a higher position.
The price variations between the different sectors tell us about the views that particular sector has to offer. The most expensive Sambodromo seats being near the middle of the runway and towards the avenue end. You can get your best options in Sectors 5, 7 or 11. The sectors which are odd numbered are all on one side and the even numbered on the other side.
Sector 1 of Carnival Rio grandstands has no allotted seating at all and this is the place where the various schools arrange themselves for the Samba. The tickets for this sector are not sold but are given out by schools. Sector 3 is a fairly good option as it is priced lower than other sectors and it offers some decent views.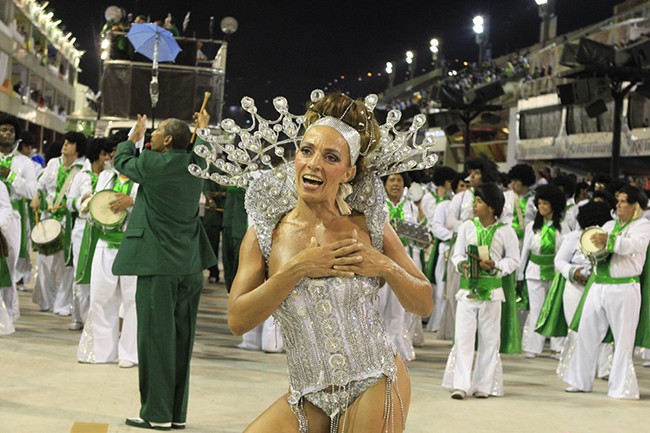 The view of Sector 4 is blocked by Sector 2. Only the open boxes in this sector have a good view.  Sambodromo seats of Sectors 6 and 13 are priced quite cheap because they are located way behind sectors 2 and 4. You cannot see the schools properly from here. The Sector 9 is reserved for tourists. These tickets are sold at a significantly higher price in the overseas market. Don't be conned by anyone who's trying to sell you tickets to Sectors 8, 10 and 12 as these sectors do not exist.
20 de Feb de 2014