Schooner Tours Buzios
Going around the beaches in Buzios is made easy on a Schooner tour
Schooner tours are a highly recommended and the most sought after Buzios experience. These tours offer a great way of connecting to the region's many beaches and islands. You can visit many secluded beaches and off shore tropical islands located along the sparkling bay which can be accessed only on boats or by foot. The trips are comfortable, safe and planned in such way that it allows you to enjoy and explore nearly 18 beaches along the Buzios coastline.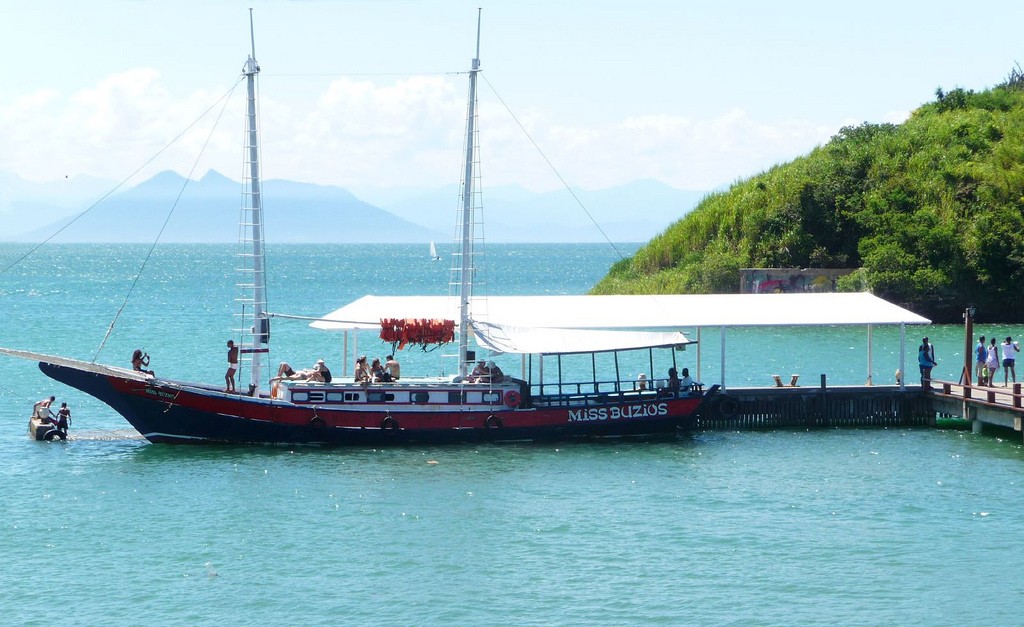 Starting Point
Most of the vessels make Armacao Beach, located downtown, as the starting point of the tour. Journeys usually start early in the morning or evening and take between 2 to 5 hours to complete depending on the itinerary of the tour.
You can make reservations through the inn where you are staying or directly at the sales counter located along Rua das Pedras. During the tour, you will be served a choice of tropical fruits, soft drinks, juices and local cocktails called caipirinhas as the boat makes its way along the coast
Attractions
During the cruise, you will stop by many beaches such as Joao Fernandes, Canto, Virgens, Amores, Azeda, Ossos, Joao Fernandinho, Tartaruga and islands like Feia, Branca and Caboclo.
Activities
Not only will you get to see and photograph the amazing landscape as you sail around the peninsula, you will also have the opportunity to swim or go snorkeling. Most tour operators have stops which allow their guests to get out and explore small rocky islands. You can dive into the crystal clear Atlantic waters and view some of the exotic and tropical marine life. The best way to end it is to watch the sun setting over the Buzios bay sipping on a nice glass of caipirinha.
There's lots more to do in Buzios, find out !
30 de Sep de 2010
2 COMENTÁRIO