Sao Luis: Perfectly colonial
Some of the best colonial structures stand in Sao Luis and it has a thriving culture
General info about Sao Luis
The capital of the state of Maranhao, Sao Luis is a city that was created by French explorers in the 1600s and was occupied also by the Dutch. However, Sao Luis still exudes a Portuguese colonial appeal in its architecture. The facade of buildings is designed with azulejo tiles and the paths are made out of cobblestones. The perfect conditions of the buildings in Sao Luis make it a UNESCO world heritage site. The city is divided into 2 parts by a river of sorts. Sao Luis is very popular because of its unique culture as seen in its cuisine, its love for reggae music as well as popular festivals and customs that makes it a stand out city among the other Brazilian municipalities.
Accommodations in Sao Luis
There are two options for your accommodations in Sao Luis. First are the hotels in the Old Town. Since this is the main attraction of the area, many tourists prefer to stay in this area and it is practical because there are a number of hotels that are in a wide range of prices. You can go for budget to expensive in the old town. You can also check the beach for accommodations. However, the beach only offers pousadas and they are not at all cheap. If you prefer to stay there, you will certainly have some added amenities and features to enjoy your stay. Otherwise, go for a practical option. Some good hotel options are Mercure, Portas da Amazonia and Pestana Sao Luis.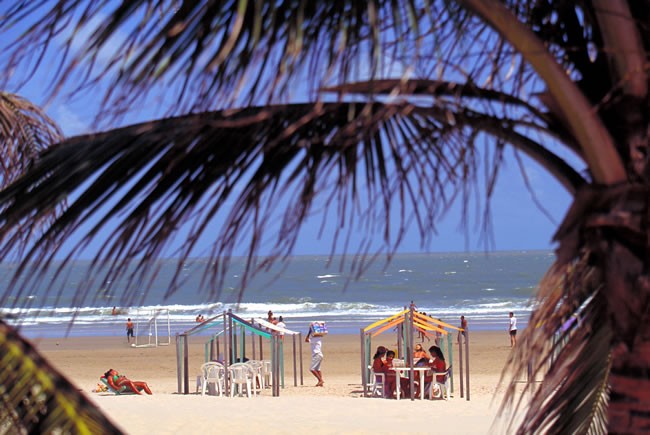 Activities in Sao Luis
Sao Luis is an amazing historic city and the Old Town should be one of your main objectives to visit in its entirety. Check out the many colonial houses in the area although some of them need quite a refurbishing to be restored to its proper look. You can also check the beaches but make sure to go there on the months where there is high tide which is mainly during spring. You should watch the performance of Bumba-meu-boi which is a tale of a bull in music, dance and storytelling.
12 de Feb de 2011