The Sandi Pousada Hotel in Paraty
A closer look at the Sandi Pousada in Paraty.
Inspected by our Hotel Experts.
Sandi Pousada is an elegant colonial guest house located in the centre of Paraty, Brazil. This charming place is near to most of the famous land marks. A short boat ride from here takes one to a number of pretty beaches too. Rich colonial architecture surrounds the Sandi Pousada. A former school is also nearby that presently serves as social and cultural club. The building has ornamentation and architecture pieces dating to colonial times.
The hotel offers twenty six accommodations to choose from. Each has the air of old times and at the same time are equipped with all the contemporary amenities. The rooms are classified into 21 apartments, 4 junior suites an one master suite. Each room is comfortably air conditioned. The television is provided for your entertainment. Considering safety is of utmost priority, closed circuit television keeps a check on the activities within the hotel. Also safe is provided to keep your cash and valuables. Rooms have an en suite bathroom that is comfortably spacious and well equipped. The rooms even have a mini bar. They are efficiently served by well trained staff who is always ready to cater to your needs with a smile.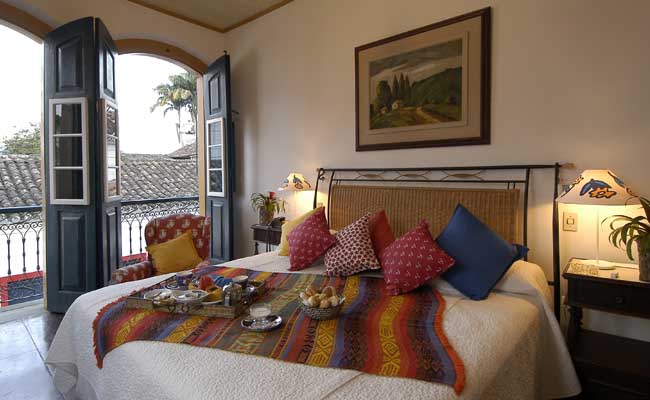 About Paraty:
The most charming colonial town on the Brazilian coast, Paraty has been a UNESCO World Heritage Site since 1958. Originally settled in 1660's by the Portuguese, Paraty is a colonial city which has maintained over 250 years of original architecture history and culture virtually unchanged. The city served as an exportation site of gold to Rio de Janeiro and Portugal. Paraty is know for its whitewashed churches, the cobblestoned streets – where cars are not alloweed, the exquisite restaurants and the placid bay whose emerald waters lap at the town's quay. Visitors to the area have the opportunity to enjoy the various cultural and musical festivals typical of the city, the vast and interesting colonial history, as well as the nearby beaches and forests.
Learn more about Paraty and the Pousada do Sandi.
Check other hotels available in Paraty.
26 de Jul de 2011