Samba School Mocidade: Profound Spirit
Mocidade does not only have great skills but great passion as well.
One of the highly revered samba schools of the last 2 decades, Mocidade samba school presents unique, powerful and intelligent performances that are not only intuitive but also very inspiring. Mocidade is a very powerful contender in the Special group of Rio Carnival and it has established itself many times already. This samba school is also the home of the most popular artists which include Arlindo Rodriguez and Renate Lage. The Mocidade started out in 1955 and in a few short years, it has risen to the 1st group and never looked back ever since.
Mocidade samba school plots are often very profound compared to the blatant sometimes in-your-face plots of other schools. Their group 2 championship performance was on the Apotheosis to the Samba. In 1974, the Party of the divine got the 5th place. Their performance in 1959 set them into the 1st group but it was only in 1979 that it received its very first championship win. In 1979, their winning performance was on the anthology of the Discovery of Brazil. Their performances include unique dance moves.
Mocidade 2011, throughout the contemporary time is very close to the gay community. In fact they have their very own wing for the gay community that was announced in 2010. So for Mocidade 2011, we will be expecting so much more from the samba school to create amazing, flamboyant presentations. The Mocidade samba school knows how to put everything together into an amazing presentation of color, dance, song and float. If you are awaiting an amazing presentation that is exuberant, well put together and is very artistic and unique, you will certainly expect everything in the Mocidade presentation so be alert and watch them do their thing! We will certainly find so many things that will inspire us to watch them year after year.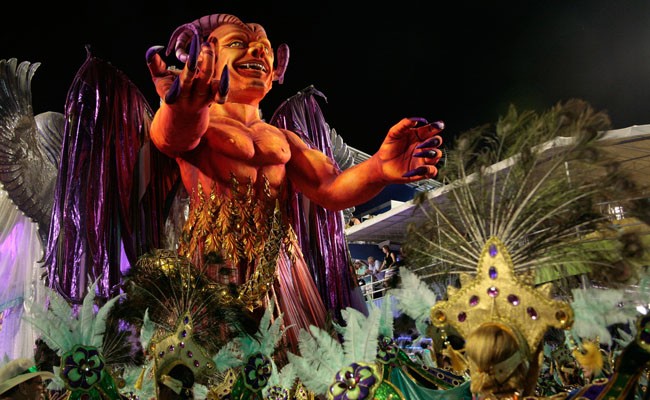 The multiple winner of the samba Carnival parade, Mocidade is best described as opulence meeting extraordinary with methodology in execution to create brilliant parades. Wanna learn more about Mocidade Samba School?
12 de Oct de 2010