Samba School Imperatriz: Refined And Composed
Imperatriz evokes a unique appeal and royalty not present in any other schools.
Everyone is always looking forward for the special group of Rio Carnival. The samba schools of Rio in the special group are the best, the most outstanding and with the most impeccable presentations of all time. It takes a lot of effort, planning and manpower to get to that position of elite performers. One of the most popular in this group is the Imperatriz samba school that has been part of this elite group since 1990. Their colors are green, gold and white and they use the crown as their symbol, a fitting symbol for their impeccable presence in the Rio carnival.
Imperatriz Rio de Janerio was established in a community called Ramos in 1959. The name Imperatriz samba school originated from the Empress of Brazil, Maria Leopoldina. The first performance of the Imperatriz Rio de Janeiro was in 1960. They started out in the third group but were immediately sent to the second group because of the very strong performances. By 1965 it has become part of group 1. It has come back and forth in the following years until 1990 where it has reached again the special group category and stayed there for many years until now. The Imperatriz samba school has won numerous times in recent years and has retained its status in the special group until now.
Imperatriz Rio de Janeiro is very popular for its sophisticated and glorious performances and floats and they are very much in tune with the various aspects of Brazil from plant and animal life to culture and art. From history to other fine aspects of Brazil, Imperatriz samba school always whiffs out amazing, sophisticated and very glorious performances so if you are up for that kind of performance, you will certainly love the amazing appeal of Imperatriz. Watch out for their performances!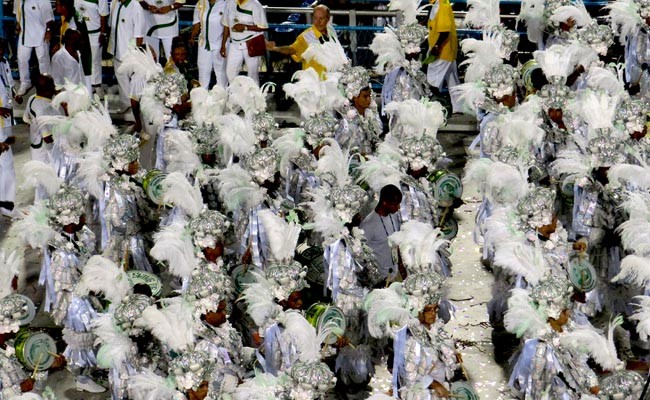 Imperatriz, an eight time winner of the Samba Carnival, is well-known for its futuristic concepts, famous percussionists and extremely appealing fairy-tale like imaginative creations. Learn more about the Imperatriz Samba School. Parade with a Imperatriz Costume on 2011 Carnival.
12 de Oct de 2010