Samba is not the only sound cariocas enjoy; tips on where you can hear good rock
Rio is the city of samba, right?! Most certainly. It's the birthplace of modern urban samba, the variety you hear in Carnival (theme-sambas) and even the chic bossa nova. What about rock? Is there any place for other rhytms and sounds? Of course there is. The Marvellous City was also where the first ever South American mass rock festival took place. And the fans of riffs and metal bands don't have to wait for its regular editions to hear the sound they love. Here you are a brief guide to find rock in Rio.
Rock in Rio
First edition happened in 1985 and was a comotion: first time many famous bands presented in South America. In unforgetable nights almost 1.5 million people watched bands like Queen, AC/DC, Scorpions, Iron Maiden, Whitesnake. The second Rock in Rio was at Maracanã stadium in 1991 and the public was also impressive. More recently, the organizers build a sort of permanent home for the  festival named Cidade do Rock (rock city). In September, there will be another Rock in Rio. Among the attractions already confirmed are Lady Gaga, The Who, Aerosmith, Fergie, Def Leppard, Thirty Seconds to Mars and Justin Timberlake. Tickets are sold out but if you run you can buy some remaining touristic packages: http://rockinrio.com/rio/pt-BR/ingressos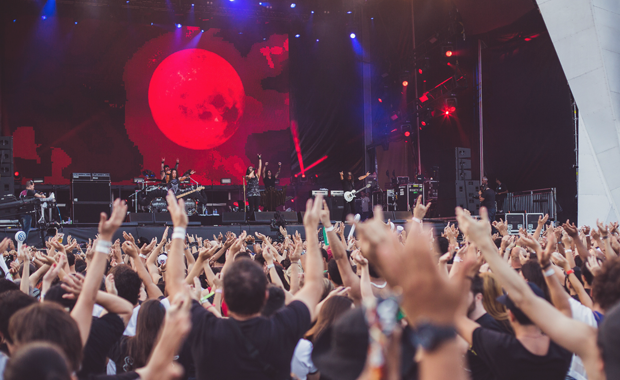 Picture : Allen – I Hate Flash
Casa da Matriz
This is a 15-year-old place in bohemian Botafogo district that hosts theme parties and have a very alternative, indie public. There are two dance floor areas, two bars, a set of arcade machines and a self-described crazy décor. One of the most popular events there is an indie rock karaoke that happens on Wednesdays.
Address: R. Henrique de Novaes, 107.
Picture: Facebook – Casa da Matriz
Calabouço Heavy & Rock Bar
A house at Tijuca district, near Maracanã Stadium, this is a bar for those who enjoy hard rock, metal, headbangers. Beer and burgers on the menu and famous bands shows on a big screen. There's also a stage for live performances.
Rua Felipe Camarão, 130. Opens 8PM. Check the activities: http://www.calabouco-bar.com.br/index.html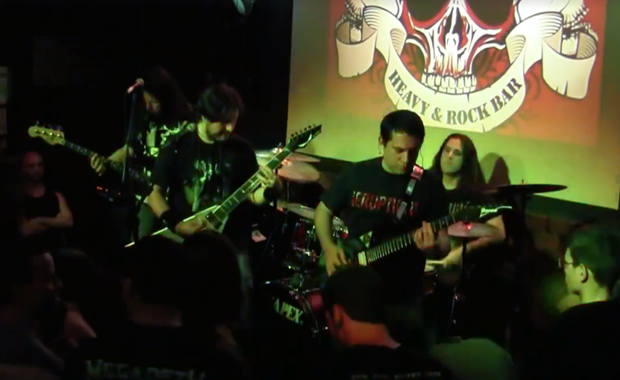 Picture: Facebook – Calabouço
Shows and Tributes
Circo Voador, in Lapa, is one of the most democratic spaces for concerts and shows and there are often events for rock fans. In August there will be a tribute to Raul Seixas, a Brazilian rocker from the 1970s. For keep track of the events: https://www.facebook.com/pg/circovoadorlapa/events/?ref=page_internal
Address: Rua dos Arcos, s/n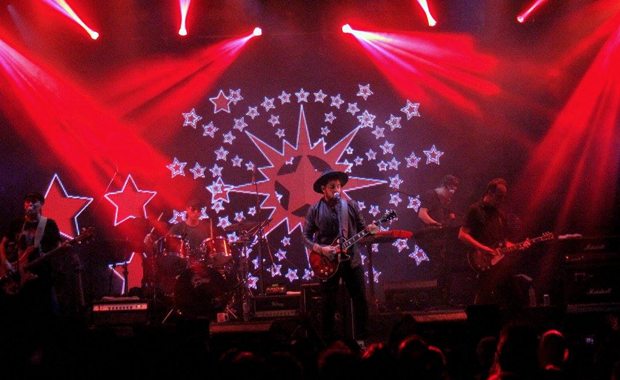 Picture: Facebook – Circo Voador
10 de Jul de 2017