Salgueiro Samba School- Living It Up Like A Leader!
Salgueiro samba school is truly a Champion of Champions, having won the Carnival Championship a total of nine times.
Established in 1953, Salgueiro samba school has stamped its class on the proceedings by repeatedly winning the carnival. It has been crowned champion in 1960, 1963, 1965, 1969, 1971, 1974, 1975, 1993 and 2009. There is every chance that carnival 2011 will be remembered as Salgueiro 2011, for another winning performance by the school.
The colors of Salgueiro samba school are red and white, which are associated with Rio's patron saint, Saint Sebastian and Xangô, an Afro-Brazilian or deity.
The school holds its samba nights on Saturdays at 22:00 hours at Rua Silva Teles 104 – Tijuca . It is reputed to be a very elitist school and celebrities flock to it because of its name alone. The samba hall is also reputed to be located in one of the safest areas, when compared to other samba schools. Every year, the Salgueiro samba school is distinct as it uses fire, its symbol in every parade. Interestingly the motto of the school is "Not better, nor worse, just a different school".
Though originally formed by the joining of two existing schools, Salgueiro 2011 is truly representative of the best in class clubs such as Mangueira, Portela and Império Serrano. The 1960s and the 1970s were truly the "Golden Years" of the samba school, after which it went through a bad patch in in the 1980s. The school regained lost glory by winning the championship in 1993. It hopes to stamp the carnival of 2011 as Salgueiro 2011.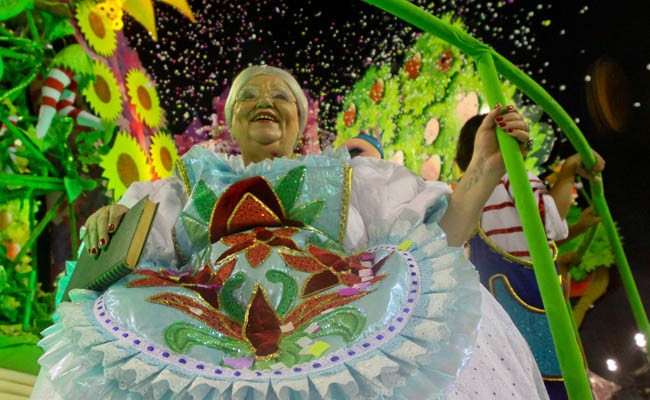 Salgueiro is one of the schools that train juniors in samba as well. On the Friday immediately before the carnival, there is a junior carnival parade in which all junior schools showcase their talent. This also serves to aid experienced dancers to train the up and coming juniors, which is essential to keep the culture in moving from generation to generation.
What will be the hallmark of Salgueiro 2011?
07 de Oct de 2010