The Porto Imperial Pousada Hotel in Paraty
A closer look at the Porto Imperial Pousada located in Paraty.
Inspected by our Hotel Experts.
Porto Impeial Pousada is an exquisite hotel in Paraty, Brazil. The hotel has a long history associated to it.
The location is very convenient as it is close to major places to visit in the town. The nearest airport to the place is the Rio de Janeiro Tom Jobim International airport. One can easily avail public transport too from here to explore the city.
The hotel offers in all 51 rooms. They are luxuriously spacious and are equipped with all contemporary facilities to make you very comfortable. They have elegant décor in the interiors and colonial style furnishings. There are private en suite bathrooms. Even the smallest need like the hair dryer has been taken care of. Rooms here are comfortably air conditioned. Direct telephoning is provided for your convenience. Then there is cable television for your entertainment. You even get a mini bar. The in room safe ensures that you have nothing to worry about regarding your cash and valuables. There is internet connection so that you can stay connected and keep updating about your wonderful stay.
Facilities are abundant. Starting from your laundry to safe parking of your car, there is everything you will need. You get special wake up call too. Room service is commendable. The staff is well trained and highly efficient. They are always ready to serve you with a smile. They ensure you have nothing to complain about. One can pamper oneself in the sauna. The swimming pool invites you to take a dip.
Hygiene is kept in mind everywhere. Medical facilities are taken care of. One can avail beach services.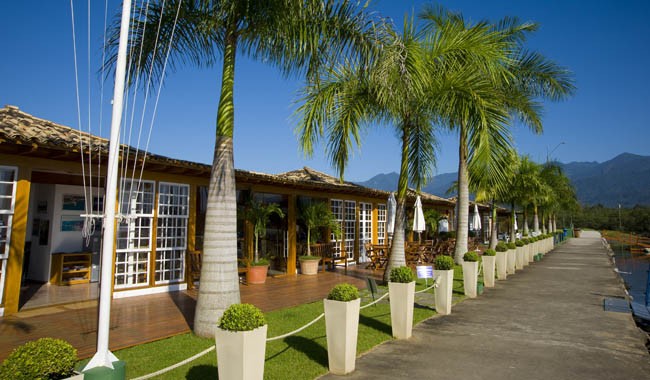 One can take a walk in the theme garden which is really very pretty. It has exotic flora typical of the Atlantic forest. One can also go around in the indoor garden. You can get yourself served fine wine too in the lounge bar. It is a nice place to spend a relaxing evening with your friends. Porto Imperial pousada assures you a great stay.
Gastronomy is well taken care of too. Salao colonial restaurant serves a lavish breakfast in tropical buffet style. Meals served include wide range of Brazilian dishes as well as international cuisines. Lunch is la carte style. You can relax here with cocktails. Porto Imperial assures.
Availability of rooms and their prices can be conveniently checked using the internet and bookings be done using the same whenever you wish to pay a visit to Porto Imperial Pousada, Brazil.
24 de Jul de 2011