Porto Da Pedra Samba School-humble Beginnings To The Heights Of Glory
Genesis of Porto da Pedra samba school– from a street gang and a football club, find out what's in store!
The Porto da Pedra samba school was originally part of a football club established by a street gang of teenagers. The location of the school is at Rua Lúcio Tomé Feteira 290, Vila Lage – São Gonçalo and samba nights are held on Wednesdays at 20:00 hours. The colors of Porto da Pedra samba school are red and white.
Established in 1978, the school was Champion several times in their home town. It was in 1994 that Porto da Pedra samba school first took part in the carnival and became runners up in the Access Group with a rendition of "The New Sun of Tomorrow". In 1995 they became champions of Access Group A and were thus elevated to the Special Group of samba schools.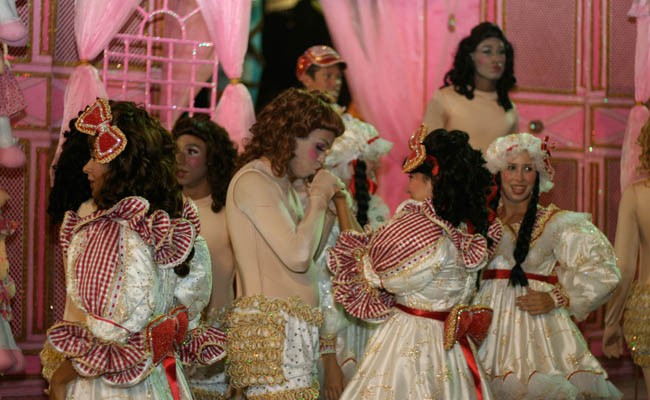 During the course of the '90s, the Porto da Pedra samba school became very well known and participated in the parade of champions on many occasions. It would stand team Porto da Pedra 2011 in good stead if they could emulate the results of this successful period of the school. However in 1998, the school hit a bad patch and was demoted from the Special Group as it could achieve only the last place amongst the fourteen schools. Since 2001, the school has been constantly in the main group, which should inspire team Porto da Pedra 2011 to do even better.
During the carnival of 2011, team Porto da Pedra 2011 will be sporting their trademark colors of  red and white and would have their tiger emblem right in front as always. As always, they will be presenting an interesting and inspiring theme and it will be up to the judges to decide their ranking.
Will the Porto da Pedra samba school at last give a performance in 2011 that will catapult them into a ranking that will put them on par with the great samba schools of the past?
02 de Oct de 2010