Porto Da Pedra: A Name Yet To Be Written
A cub on the cradle of the jungle, Porto da Pedra still needs to put more roar to their routine.
The tiger image of Porto da Pedra samba school symbolizes its passion, its strength and determination to win and to do its best no matter what happens. The past history of Porto da Pedra samba school has been full of hard knocks and adversities but it did not stop them from doing what they are passionate about and that is to perform and to dance to the beat of Samba. Formed in 1978, the Porto da Pedra samba school is part of the Soccer club of the community. It had its first parade in 1975 but it was only formally incorporated in 1978. It had a very sporadic, problematic and confused years but it was finally revitalized and reinvigorated in 1993. Finally in 1995, the Porto da Pedra samba school had the honor of dancing for the special group. It has to yet prove itself in the Special group section since many proclaim that the controversial plots may have been the reason for its performance woes.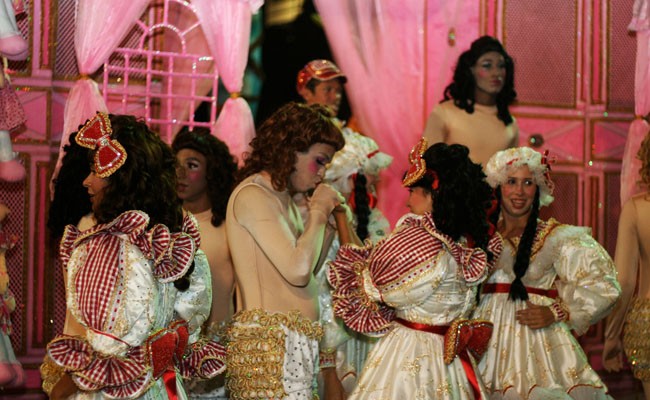 As much as controversial plots have been effortlessly done by some irreverent performances from other school that is not supposed to say everyone can do it. The over the top and literal interpretations of the Porto da Pedra samba school can be misconstrued, twisted and over the top. The group has still to prove itself in creating more theatrical and amazing performances as the top priority more than the issues. Execution is very essential and the plot should not be too heavy or too ghastly for a presentation. Just like the tiger, it is their sheer will power that keeps them up. It is time to step up for Porto da pedra 2011. By the coming carnival, we are expecting Porto da pedra 2011 to be creating something light, amazing, dazzling and impeccable.
12 de Oct de 2010