The Plaza Blumenau Hotel in Blumenau
A closer look at the Plaza Blumenau located in Blumenau.
Inspected by our Hotel Expert team.
Plaza Blumenau is situated in the beautiful city of Blumenau located in the state of Santa Catarina, in Brazil. It lies in the heart of the business hub of Blumenau and stands quite close to its city center. It is accessible from the nearest blumenau‐airport which is 3.3KM away. The bigger Florianopolis‐airport is 99KM away from the hotel. Plaza Blumenau is a 4 star rated hotel and provides nearly all of those special services and amenities that you need to enjoy your vacation. It houses 123 Apartments of which 8 are luxurious SUITES. The hotel provides Superior Deluxe of Size 34 m², Standard Apartment of Size: 22 m²,Deluxe Superior Hydro of Size: 28 m², Suites of Size: 39 m² and Presidential Suite of Size: 78 m². so you are spoilt for choice in choosing exactly the accommodation that fits for you. The hotel provides the freedom of placing another cot for your darling child's bed in any of the above rooms you choose‐ so you all don't have to adjust in the hotel's double bed this time!!
The Plaza Blumenau is very near to most tourist spots of Blumenau, Gaspar‐alto, Belchior and Encano amongst many others. When you come back tired from your sightseeing, you shall have an air conditioned room complete with a mini bar, refrigerator, cable TV, and wireless internet access waiting for your arrival. Do not worry about your dirty clothes because there is the Laundry to take care of them. You can enjoy Swimming and have a refreshing drink near a breathtaking clear swimming pool. You don't have to worry about your fitness regimen because this hotel offers you a state of the art fitness centre. You can post your near and dear ones post cards through the reception. For workaholics the hotel offers a Guest office and meeting rooms. Rooms for events and parties are also available.
The hotel is the busiest during October each year because that's when the famous Oktoberfest happens in Blumenau. The hotel provides you the ultimate experience during this festival time. Never worry about your culinary desires for they shall be well served by the hotel's Terrace Bar and Restaurant. Drink and eat as much as you wish to! It opens during lunch and dinner and is through the week from 15h to 24h. Thursdays are special because you are served with the cuisine of Brazil on that day!!!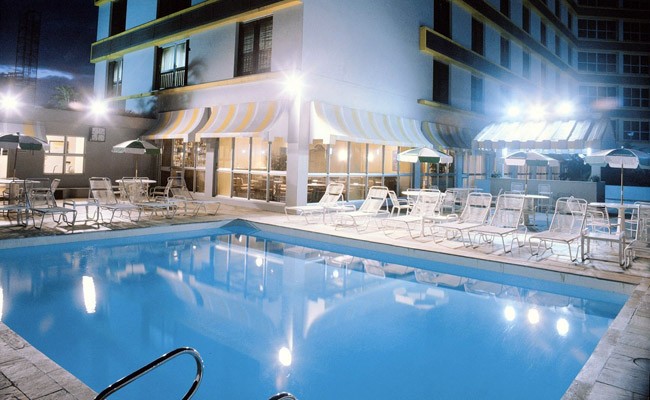 Staying at The Plaza Blumenau is a wonderful experience; do not miss it if you are visiting Blumenau!
25 de Nov de 2010