Pipa: A Paradise Not Lost
There are still pristine places in the world and Pipa offers a glimpse of the beauty of the world
General info about Pipa
Imagine sandy beaches, calming waves, soothing breezes and the cleanest air in the world only next to Antarctica. Pipa is a beach area that is found in Rio Grande do Norte, south of Natal. It is difficult to lose your way to Pipa since there is only one road that connects this paradise to the coast of Tibau. It has a great diversity of species from turtles, dolphins and monkeys. Aside from its natural beauty and easy access, you will certainly love the international appeal Pipa has. There are establishment's offerings fine international cuisines to suffice the gastronomical cravings of tourists. The legend says that Pipa came into being when the Portuguese soldiers saw from beyond a sea, a rock like formation the shape of a barrel which is what Pipa meant.
Accommodations in Pipa
There are great resorts offering nice residences for travelers. You can also rent luxury villas by the hills to experience the magnificent beauty of Pipa and the allure that it has to its visitors. You should check out the villas since these are impeccably beautiful. The place is complete with a nice living room, a great looking bedroom with balcony and a hammock, clean swimming pools, paved walkway and a perfectly planned out plan to make sure that everybody who rents the villas will feel like they are in a posh paradise. If you want a budget hotel, Tibau Lagoa is a good option. Other options are Varandas Mar de Pipa, Ponta do Madeiro and Toca da Coruja.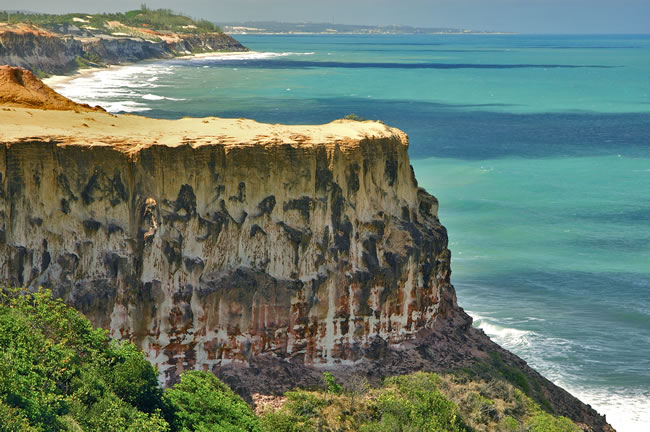 Activities in Pipa
The greatest thing you can do is to sit back, enjoy, have fun and bathe at the refreshing waters of the beach. You can also eat amazingly fresh seafood in some of the more rustic eateries. You can walk around, take pictures and buy souvenirs to experience the beauty of Pipa and share them with your friends and marvel at the impeccable allure of this one of a kind location. Pipa is undeniably fresh, clean and very inspiring. Check the beautiful waters of Pipa, its surroundings.
Learn more about Pipa: List of hotels, packages, tours and much more!
04 de Feb de 2011