Pipa Accommodation Offers World Class Services
Pipa has all kinds of accommodation options, from charming, rustic budget pousadas Pipa, to luxurious 5 star hotels, all offering you the opportunity for some intense interaction with nature.
For the budget conscious traveler, there are several fine pousadas Pipa which offer good value for money. One of these is Tibau Lagoa, which has air conditioned chalets with some picturesque views of the Guarairas Lake. It has various amenities like gardens, playground, games room, swimming pool and a TV room. The rooms are bright and spacious with balconies where you can lie on a hammock while watching a beautiful sunset. The restaurant serves authentic Portuguese and Brazilian cuisine, whereas the bar is the place where you can unwind with a drink.
Other 3 star pousadas Pipa include Berro do Jeguy and Varandas Mar de Pipa.
Ponta do Madeiro is a 4 star Pipa hotel which is perched on top of a cliff and offers an impressive view of Praia do Madeiro and the sea turtles and dolphins frolicking in the sea. Built on 240 hectares of land, this Pipa pousada has 11 chalets for guests, with rooms that provide all possible modern amenities. There is a bar and restaurant to take care of your food and drinks and the outdoor swimming pool is perfect for getting refreshed.
Travel Inn Marina is a fine Pipa hotel with an elegant atmosphere, close to natural reserves and beautiful landscapes, a restaurant that features Brazilian and international cuisine, a beach bar, outdoor swimming pool and tennis courts. The spacious suites have king sized beds, AC, safe, refrigerator and a balcony with great sea views.
Tartaruga Pousada is among the 4 star pousadas Pipa which is near all attractions, yet offers plenty of calm serenity. There are 8 cozy and beautifully decorated chalets and 2 apartments with stunning sea views. The swimming pool is ideal for relaxed moments and the restaurant serves drinks, light meals and Brazilian specialties.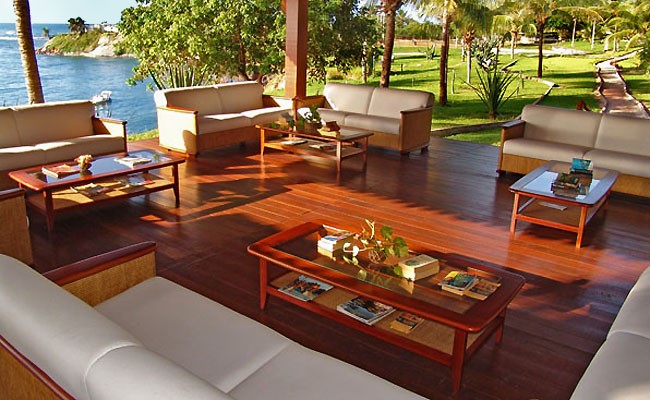 Toca da Coruja is a 5 star Pipa hotel on Baia dos Golfinhos which offers refinement, along with simplicity and rustic charm. The chalets and bungalows are blended seamlessly into the landscaped surroundings of this fine Pipa hotel. The restaurant serves fusion dishes which have the exotic regional flavors. Other amenities include gym, games and reading rooms, sauna and swimming pools.
When are you planning to make reservations for your stay in pousadas Pipa?
06 de Dec de 2010