Petropolis: The beauty of the Imperial City
If you want to see something royal and precious, go to Petropolis and be amazed
General info about Petropolis
Petropolis is known as the Imperial City of Brazil. The city is found in Rio de Janeiro and is nestled at the lush hills of Serra dos Orgaos. Petropolis is a very popular summer holiday spot. Aside from its amazing climate, here, you can see the summer palaces of former Brazilian Emperors. These palaces were turned into museums specializing in the imperial history of Brazil as well as some memorabilia. Around the 1830s, Petropolis was just a mere farmland but was developed by Emperor Dom Pedro I and then his son created a summer palace in this spot. Not long after that, Cathedrals and mansions were built all over this place and was called the Imperial City. You can travel to Petropolis on the road by riding a bus from Rio as well as other places like Brasilia and Sao Paulo.
Accommodations in Petropolis
There are a number of hotels and pousadas around Petropolis and they offer quite a nice service for travelers. Some of the hotels is just near the bus station so you would not have to worry about getting to the bus station late. There are some hotels that offer amazingly designed rooms that look antiquated and colonial. There are hotels that offer all you can eat breakfast so if you are a hungry traveler, take note of those details. There are some good pousadas that offer waterfalls and spring proximity so you can enjoy a nice time wading or bathing. Some good options are Riverside Park Hotel and Solar do Imperio.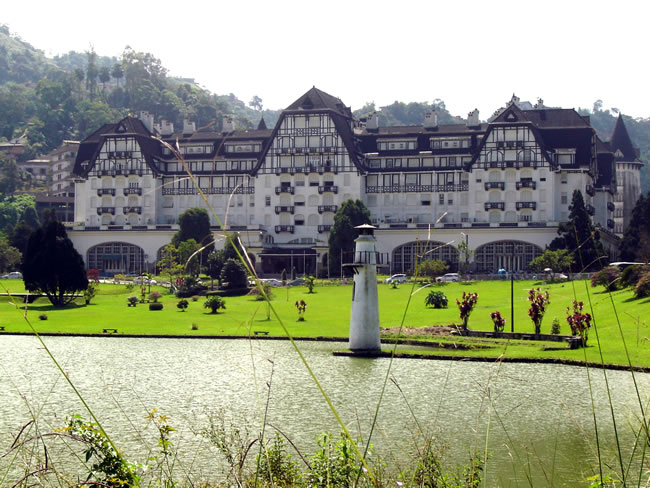 Activities in Petropolis
Of course you should see first what the hype is all about in Petropolis. Check out the palatial museum that offers great memorabilia from times past. Check the cathedral at Petropolis. Look at the crystal palace which is a green house that was given to Princess Isabela from France and was shipped to Brazil. You should go rafting as well as hiking while riding mountain bikes in Petropolis. Check out the stores and buy yourself some nice clothes and some good food.
08 de Feb de 2011