GayPrideBrazil.org
Sao Paulo and Rio Gay Prides of a Very Gay-friendly Country

No need to look any further than GayPrideBrazil.org for all your traveling needs. It is our goal to make your trip to Brazil as exciting and fun as possible. We will work to find you the best gay friendly tours, accommodations and places of interest. Whether you are looking for romance, adventure or just a little rest and relaxation, we can structure a tour to suit your needs.
Let's Go Rio!
Rio de Janeiro is considered one of the most gay friendly cities in thePrade on e world. The Carioca (native Brazilians) are a happy people and go out of their way to make everyone feel welcome regardless of race, religion or sexuality. A trip to Rio is not complete without a visit to Farme Gay on Ipanema beach. Farme Gay is the gay section of Ipanema beach and is a great place to meet new people and make friends. The Barbie's or muscle bound gay men call this beach their home. For those interested in meeting bears or trannies spend the day at Copacabana beach in the Bolsa section. And at the end of the beach day relax and rejuvenate in one of the gay baths with saunas, steam room and showers. We will let you know the best saunas in town.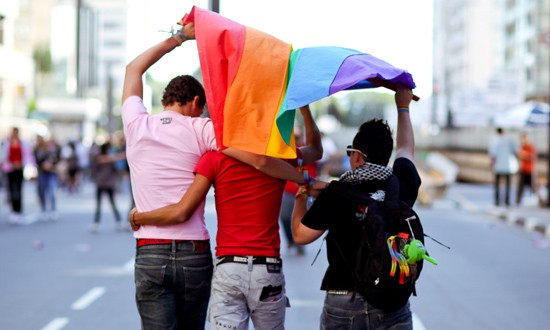 Bars and Clubs
The gay place to be at night is in the area where Ipanema meets Copacabana. Rua Teixeira de Melo hosts the Galeria Café while Rua Vinicius de Moraes houses the Dama de Ferro with some of the best DJ in town. The new TVBar, a modernly decorated club at the Shopping Casino Atlantico is the preferred for the young gay crowd. Before the clubs, pay a visit to Farme de Amoedo Street and get a a couple of drinks at Tô Nem Aí bar, with tables on the sidewalk to do some people-watching. Other venues in Copacabana neighborhood also has some exciting venues including Fosfobar, La Cueva, Maxims and The Copa. The oldest dance club for gay men is Le Boy at Posto 6 in Copacabana. There is a dance floor, outdoor bar and a bathing area. Drag shows, go-go dancers and celebrity DJs all contribute to the fun party atmosphere. For lesbians, La Girl in the same area is the best place to dance. Much smaller and cozier, this club is more conducive to meeting new people and making new friends. Our tour organizers will let you know where the hot gay clubs are at the time of your visit.
Rio Festivals and Celebrations
Carnival in Rio is quite a celebration. In the week leading up to lent, street carnivals take place all day and night and are free to everyone. Banda de Ipanema, an irreverent street parade happens three times a year just before and during lent. People from all walks of life gather in outlandish costumes to walk the streets while listening to live bands play Brazilian music. Drag queens are the specialty at Banda and they put on quite a show interacting with the audience. New Years Eve is another awesome party with 2 million of your closest friends. The festivities take place up and down Copacabana beach and culminate in a jaw-dropping fireworks display over the water.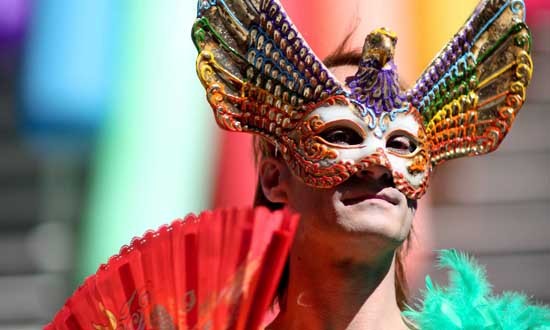 Sao Paulo
What makes Sao Paulo so special is its gay pride parade. It is the largest in the world with 4 million people attending in 2010. There are also several gay clubs, bars and restaurants to visit along with gay shopping, theater and lesbian samba night. Some of the most popular nightclubs in Sao Paulo are Lust Club for everyone, Farol Madalena for lesbians and The Week, the most exclusive gay club for men.
Sao Paulo Festivals and Celebrations
The largest Gay Pride Festival in Brazil is in Sao Paulo. The festival takes place during Pride Month and several million people flock to the city for this celebration. We will let you know about the parties and special events going on around town and get you front row seats to the ultimate Gay Pride parade. If you love to Samba then let us book a tour of Sao Paulo during Carnival. Carnival runs 5 days leading up to lent. The nights are loud, long and exciting. Numerous parades spring up all over the city with Samba dancers in colorful costumes. We will show you the best costume shops so you can suit up and join in the Samba parade parties. There are also several samba contests held by the many samba schools that we will help you enter.
Brazil is a country that loves everyone. Rio and Sao Paulo are especially known for their arms open acceptance of the gay culture. We can make your vacation to one or both of these amazing cities an experience you will never forget.