The Novotel Manaus Hotel in Manaus
A closer look at the Novotel Manaus located in Manaus.
Inspected by our Hotel Expert team.
Novotel Manaus Hotel is a high quality hotel in Manaus, Amazonia, Brazil. This great, centrally placed hotel makes a great spot to put up for a leisure visit to the region. It is a mere twenty minutes drive from the International airport in a pleasant area close to the main tourist attractions.
The Novotel Manaus Hotel was built in 1978 and has nearly 164 rooms on six floors. It provides facilities like laundry and dry cleaning services; has multi‐lingual staff which knows both English and Spanish. It also allows pets so that you don't have to worry about those little members of your family. It provides common area high speed access to the internet, and also provides photocopy services so that you can share easily, meeting facilities and even hair stylists who can work the magic on your hair. The Hotel also provides AV equipment on rental so that you can have a good meeting with your clients. It also provides the facility of fax for guests; it also provides common area wireless access for the guests, and also a good room service which makes your stay at the Novotel Manaus as comfortable as possible.
The rooms of the hotel are world class and has the facilities like air conditioning, Cable TV, DVD player etc. The rooms also have facilities like telephone and hairdryers. The rooms are indeed well furnished and are decorated quite nicely to the taste.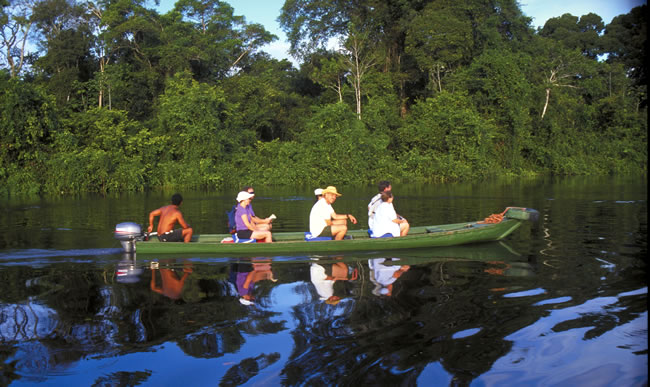 You can also avail the health services like Spa and massage facilities so that you can relax and feel at peace while enjoying your stay. You can also use the outdoors swimming pool and unwind yourself by having have a good swim whenever you feel like. It also has a tennis court outdoors where you can play a challenging game of tennis with your friends. It also has cafeterias that serves a wide range of snacks and tea , coffee and juices. The hotel provides ample parking facilities for their guests and visitors. It has a VIP floor and a gift shop from where you can buy mementos.
The hotel also provides traditional Brazilian buffet and also various international cuisines, the quality of the food is excellent and is quite popular among the tourists. The hotel can be easily booked in our website and you can easily check in as they also have a reception desk which facilitates the check in and check out processes.
All in all the Novotel Manaus assures a completely perfect stay when you visit Manaus in Amazonia, Brazil.
20 de Jul de 2011