Mystery and history all rolled into one package – Salvador Bahia
Get a taste of Europe and Africa the Brazilian way in Salvador de Bahia.
A trip to Brazil will be quite incomplete without a visit to one of its oldest cities, Salvador Bahia. Exotic locations embedded in a rich past with interesting history are what make this city stand out. Despite the rich folklore that this city has, it maintains the perfect balance between modernity and its cultural heritage. Salvador de Bahia is also called the 'land of happiness' and as a tourist, there is no better holiday destination that you could ask for. The city has it all, from historical monuments to gorgeous beaches, excellent restaurants and shops and of course some of the wildest parties.
There is plenty to see and do in Salvador de Bahia. How much of it you manage will of course depend on the amount of time that you spend in the city. You can choose a city tour to take you around or if you are feeling a bit more adventurous you can explore the city yourself. Places of interest around the city include the Cathedral known for its intricate decoration and architecture, the Church of Nosso Senhor do Bonfim known for its neoclassical decorations, the baroque decorations on the Convent and Church of Sao Francisco and Elevador Lacerda. The market area of the Salvador Bahia, Mercado Modelo is where you will find bars, restaurants and a lot of the arts and crafts of the city.
The Carnival is an event that is definitely not to be missed when you are visiting Brazil and the Salvador de Bahia carnival is known to be not only the best but also the biggest street one that the country has. In fact tourists from all over the world try and visit the city during this time so that can be a part of this wonderful celebration. For most, the Salvador Bahia carnival is a once in a lifetime experience. For accommodation you can take a look at four star properties such as Vila Galé, Sol Victoria Marina, Marazul, Monte Pascoal, Golden Tulip Rio Vermelho or Mercure. Five star hotels include Pestana Bahia, Bahia Othon and Zank Hotel. Look for the best hotel for you in Salvador!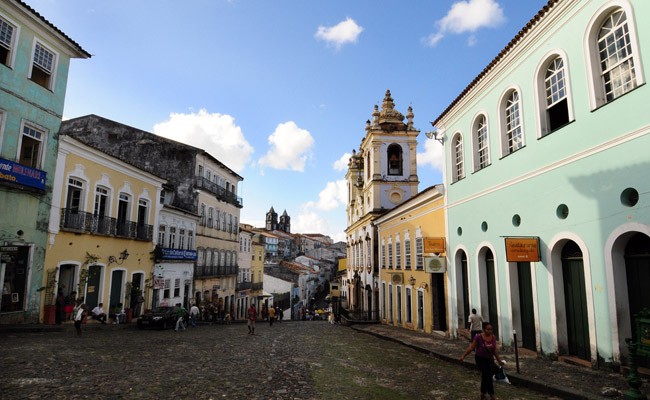 When will you create your own unique Salvador de Bahia experience?
Carnival in Salvador? Find it all here!
23 de Nov de 2010