The Mondego Pousada Hotel in Ouro Preto
A closer look at the Mondego Pousada located in Ouro Preto.
Inspected by our Hotel Expert team.
The Mondego pousada is a very fine hotel in the city of Ouro Preto. It has a history dating back to the colonial times of the eighteenth century.
There are 24 rooms in total. Each of them is luxurious and has great decor. The hotel is a fine example of Victorian architecture and colonial furniture. It combines modern facilities with old fashioned quality and style. The main hall has an eye catching décor of great Brazilian art. There is a relaxing atmosphere. Here one feels at peace sipping the hot morning coffee. The hotel has a bar where you can relax and spend your time pondering over life. For those seeking answers to heart's questions, it is situated on the street of churches. In the Mirante bedroom you can sleep like a King from the old times. Also you can have your heart's desire to once reside in the old and simpler times as the hotel is itself nearly two hundred years old. It offers magnificent sights from the second floor rooms and has others categories rooms too.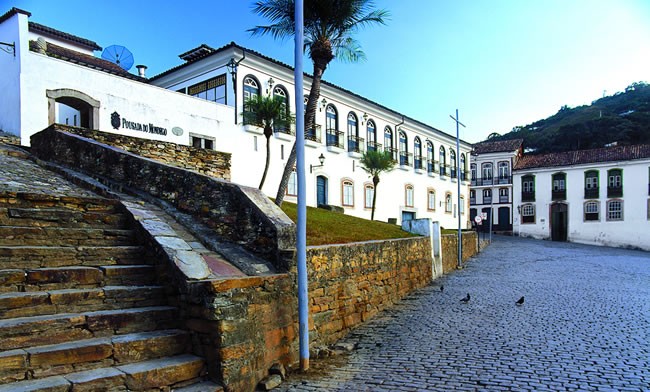 The hotel has got four star rating and is one of the most popular ones in Brazil. It is always nearly full so it is advisable to book the rooms in advance. The main purpose of anyone's coming to the Pousada do Mondego is to get peace and to experience the ever lasting tranquility of the old times. Also the Pousada do Modego has one of the best customer services and it also has a reception desk to address your grievances. It also provides you private parking so that you can take care of the vehicles. It also has a breakfast room where you can dine in peace with your family and have a blissful moment. You will find everything you want to get comfortable here.
Ouro Preto hotel Pousada do Mondego is close to many attractions such as the Casa de Thomas, Praça Tiradentes and Casa da Opera. Each one of the attractions is very famous and tourists throng there all day. The hotel is one of the history's landmarks itself. Also the hotel provides free Wi‐Fi access to everyone who wants to share this out worldly experience with their near and dear ones. Come to Pousada do Mondego to have the time of your life and to once find the real you. And you will easily find it as it is right in the heart of Ouro Preto.
Learn more about Ouro Preto: List of hotels, packages, tours and much more!
14 de Jun de 2011