Mocidade Ind. De Padre Miguel – 2011 Rio Carnival Samba School Series
Learn the Samba and Synopsis of Mocidade Ind. de Padre Miguel Samba School for 2011 Rio Carnival
Synopsis for 2011
Theme: "Parabola dos divinos semeadores" (The parabole of the divine sowers)
Mocidade School will explore the origins of  agriculture and cultural evolution as related to the fruits of the earth. Mocidade will also highlight festivals in Brazil that celebrate its agriculturals activities. Mocidade  is counting with the partnership of the National Confederation of Agriculture and Cattle Raising and the financial help of approximately 3,6 million Reais.
More About the Mocidade Ind. de Padre Miguel
Mocidade Independente de Padre Miguel Mocidade Independente de Padre Miguel or simply Mocidade has become one of the most revered Samba schools over the past 20 years. Mocidade has earned many Rio de Janeiro Carnival championships and are known for their incredibly amazing Carnival parades. Many of the most outstanding Carnival artists  have come from this Samba school including Renate Lage and Arlindo Rodriguez.
Book your hotel, tickets and much more for Rio Carnival 2011!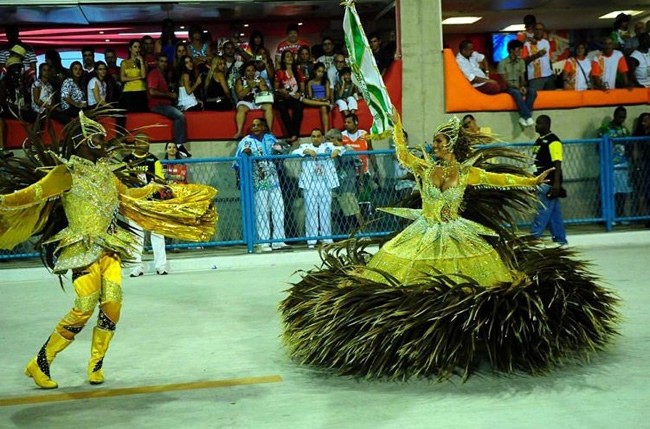 Theme for 2011: Parábola dos Divinos Semeadores
Parading Date and Time: 3/6/2011 11:10:00 PM
Colors: Green and White
Rainha (Queen): Thatiana Pagung
President: PAULO VIANNA
Carnival Art Director: Cid Carvalho
Book your costume now and parade with Mocidade!
Download the Song for 2011, Learn More about Mocidade Ind. de Padre Miguel
02 de Jan de 2011