The Manhattan Plaza ‐ BSB Hotel in Brasília
A closer look at the Manhattan Plaza ‐ BSB located in Brasilia.
Inspected by our Hotel Expert team.
Manhattan Plaza hotel is one of the finest hotels in Brasilia, Brazil. It is located in the heart of Brasilia's city centre, a mere eight miles from the Brasilia airport. Living up to the expectations of a five star hotel, it provides its visitors a memorable stay to say the least. The luxury of the services is added in worth by the exquisite view of the Esplanada dos Ministerios.
Consisting of 313 well furnished rooms over 17 floors, including deluxe and Manhattan suites, the hotel is managed by well trained staff who serve with a warm smile. The rooms themselves have all the facilities one can ask for including air conditioning, telephone, and cable/satellite television, daily maid service for faultless housekeeping and kitchen / kitchenette. The balcony or terrace (as per the room) plays a significant role in helping you enjoy the lovely view. The sprinklers in the rooms are worth noticing. Keeping in mind your safety, there are smoke alarms in the rooms. Room service is highly satisfactory. All your worries of laundry are taken care of by the laundry/ dry cleaning service. Surely there is nothing that they can miss.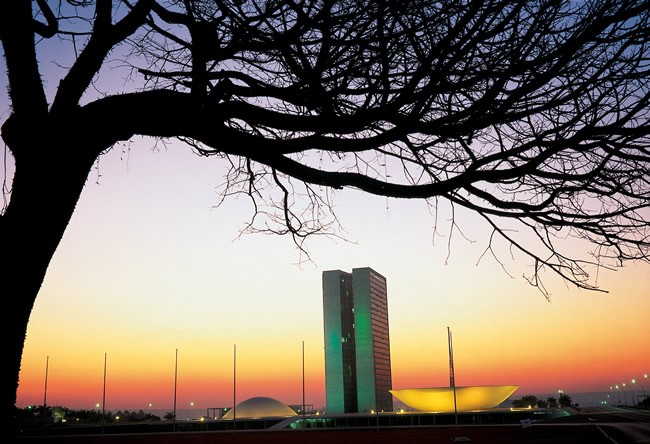 For serious business purposes, business centre is well equipped. Fax and photocopy facility and audio visual equipment rental is also available. Promotional prices are offered for weekends and couples on honeymoon. To cater to your hunger pangs, have a grand meal at the Manhattan restaurant where you can indulge in international cuisine as well as taste oriental delicacies at the Taiyo restaurant. Madison hall bar will provide you with your favourite drink that you can sip and relax. The Manhattan grill is a new experience for many. You may do the same while taking a dip in the swimming pool. Pamper yourself in the sauna or help tone yourself in the fitting centre cum gymnasium.
If you decide to take a stroll away from the hotel, there are a number of shopping centres and malls where you can go on a shopping spree. Get a new look at the hair stylist to please yourself. ATM and banks are within easy reach for monetary convenience. Car rental is provided for letting you explore the charming town.
Availability of rooms can be conveniently checked using the internet and bookings be done using the same. A grand stay where you will end up feeling like a king is assured at the Manhattan Plaza hotel.
11 de Dec de 2010