Making your choice among all the Rio Accommodation Options
Finding the perfect accommodation that suits your style and budget during Carnival.
Unless you know someone who can take care of you in during your trip to Brazil, for free of course, then you will definitely need to look for the right kind of accommodation. The good news is that you do have a sort of options:
Hotels
If you do not mind spending a good amount of money on your accommodation, then you should stay in any of the luxury hotels that are all around the city. They do offer a sort of amenities and are known for their excellent customer service, making it worth every penny spent.
Some of them give you excellent views of the city and its beautiful beaches, and others may also feature rooftop restaurants that provide you great food with a view that can give you an idea of the vastness of the ocean. You can also wake up into the sounds and sights of other attractions that are within Rio de Janeiro.
Moreover, if you can get to stay at Copacabana Palace Hotel, you can have immediate access to one of the most anticipated balls in the country: the magic ball. This is the only carnival ball that most of the well-known personalities participate in the country.
Hostels
If you are running out of a budget, or you are travelling as a group, you can definitely go cheap with the hostels. They are definitely way smaller than the hotels, and it is common for you to share the room with other guests. However, comfort does not diminish when you choose this kind of accommodation.
Hostels have greatly improved the facilities and the guests can take advantage of that. First, you can already have your own luggage storage or safety deposit box where you can keep all your valuable things. They feature a mixed dorm where a large group composed of as many as 10 people can stay. Moreover, since it is more oriented to the younger travellers, there are passes and informational brochures on pubs, nightclubs, and other scheduled events during the carnival season. They also do not implement curfews anymore.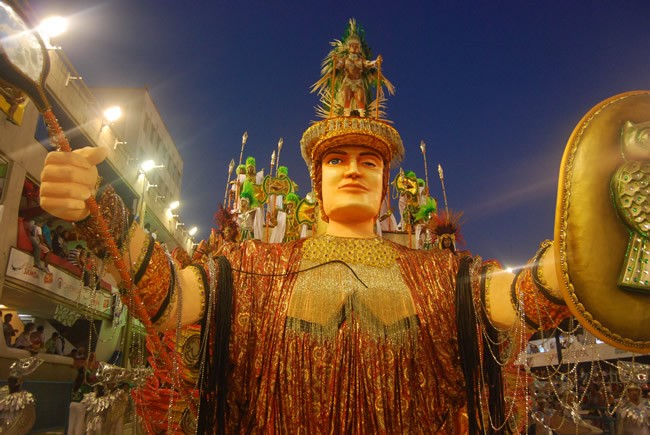 Apartments
If you are staying in the city for a long time such as for a month or so, it is a good idea to rent an apartment. They can also come in different forms. The luxury apartments, including your own butler; the middle-class apartment may have 24-hour security, as well as the budget most accommodation providing just your basic needs. It depends on your budget, but if you are going to compare how much you are going to spend if you stay at a hotel, you will save a lot of money if you get an apartment.
Bed and Breakfast
With a bed and breakfast accommodation, you will hardly miss home. This is just the cosiest place that you could be while staying in the Carnival city. As the name suggests, you can wake up with a homemade breakfast buffet prepared by the owner of the property. You can also have peace and privacy since the number of rooms is very limited. The only issue is that they are usually found a little further from the beach, and also from the subway stations. So you would probably need to take a bus or even a cab to get somewhere.
30 de Jan de 2011