The Majestic Cataratas Of Iguazu
Wait till you see the cataratas of Iguazu!
Brazil is home to some of the greatest sceneries in the world. From the marvelous carnival celebration, the teeming beaches in Buzios to the rich cultural diversity, another attraction is yet to humble you with its magnificence. The Cataratas at Iguazu are the most majestic falls that attracts thousands of tourists from all over the world. The Cataratas literally means waterfalls.
These are massive falls with powerful downpours that is fantastic for providing hydroelectric energy that is very useful as energy alternative. The Iguazu Cataratas are the source of the 2ndlargest source of hydroelectric power in the world. However, the Cataratas are not just tourist attractions because of its purpose. The sheer beauty of the Iguazu Cataratas makes it a natural wonder. In fact, it is listed as UNESCO World Heritage Site and is one of the best natural wonders of the world.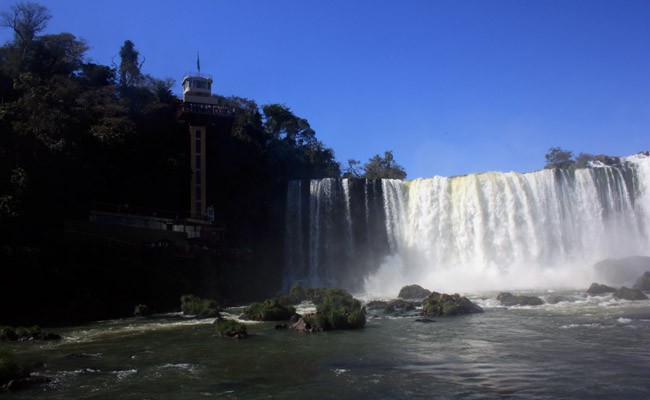 The Cataratas at Iguazu stretches around the borders of Brazil and Argentina as well as Paraguay. The 1.67 miles of the Iguazu  Cataratas is divided between 275 small and massive waterfalls, the highest point and the most massive would be the Devil's Throat. This U-Shaped formation on the waterfall's land structure competes with Niagara Falls which is a tad shorter in height. In length, the Cataratas at Iguazu competes with Victoria Falls but the prior is a tad shorter in length.
Panoramic views around the Iguazu Cataratas can be experienced through helicopter ride. You can also take a safari trip that will lead you to riding the canyon waters nearing the edge of the Devil's Throat for a wet blessing. The humbling experience that one can achieve in the Cataratas at Iguazu is truly life-enriching. The people of Brazil prides this amazing natural wonder as it is unique in its very own way, this is a majestic natural wonder that adventure seekers and nature lovers should definitely see.
Learn more about Iguazu Falls!
List of hotels in Iguazu Falls, packages, tours and much more!
27 de Oct de 2010