The Luxury Of Ferradura Beach
A majestic beach, a lovely location, Ferradura is a fine place to stay in.
Guides around Buzios would classify the Ferradura beach as one of the must see attractions. It has the appeal similar to Copacabana, although it is much smaller. This is a natural basin with hills sloping down to the waters. It has an immaculate view if you get the chance to look at on an aerial view. Ferradura Buzios boasts of natural beauty and luxury. Ferradura Buzios is a luxurious location since some of the grandest and chicest villas and mansions are to be found. The waters of Ferradura beach are warm, clean and calm so this is fantastic for swimming, kayaking and sailing. The beach is open to public so you can just go ahead and take your camera and have a good stroll. If you want to see something really special, go to the Ferradura Buzios from September to December. You will be able to see whales just off the coast.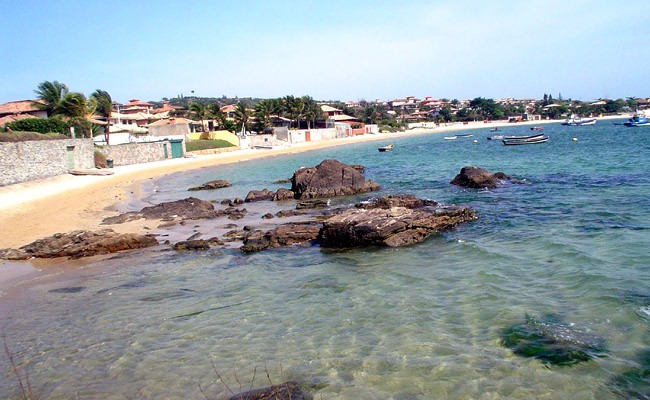 If you want to go diving here in Ferradura Buzios, the best area is pretty far from downtown but this presents a very advantageous appeal of having peace, quiet and a lot of time to concentrate and just relax. However, it is quite difficult to get there but it will all pay off once you have discovered this amazing location in Ferradura beach. The weather in Ferradura Buzios is very calm, clear and warm. It has a very temperate weather where the sky is clear and nothing can stop you from experiencing the beach in its full glory. If you are thinking of going for a lesson in snorkeling, there are kiosks there that provide the needed equipment for the task. Ferradura beach is definitely one of the best beaches you should check out. It has an amazing luxurious appeal that you will certainly love and really appreciate.
17 de Nov de 2010