The Leme Palace Othon Hotel in Rio de Janeiro
A closer look at the Leme Palace Othon located in Rio de Janeiro.
Inspected by our Hotel Experts.
Leme Othon Palace is one of the finest three starrer in Brazil. Situated on the Copacabana beach, Rio de Janeiro, it gives its guests, value for money. Located amidst lush green mountain on one side and white sandy beaches on the other, the place looks so like a picture postcard.
The Leme Palace Othon  has been fully renovated in the year 2007 and now offers one hundred ninety five guest rooms and suits that are housed in a seventeen storied building. All of the hotel's accommodation units are well‐decorated and furnished with a host of modern amenities. Attentive room service is offered for the hotel's occupants. The hotel boasts a lot of leisure and sports facilities. Its interior decoration has been done using stones, coconuts, decorative rocks etc. and has a Brazilian theme.
The staff is well trained and efficient. They promptly answer to your needs and make sure you have nothing to complain about. They also give you the option of having your meals in the comfort of the rooms. One can also walk down a little way from the hotel, to dine in one of the several restaurants. It is easy to access any of these by the buses plying from near the hotel, metro stop nearby too.
Food lovers are sure to have a great time too. 'La Fourchette' is the on site restaurant, offering a variety to its visitors. 'Le Café' is the sweet dainty coffee shop that is the precise place to spend your evening with your friends while chatting with your friends.
Basic Amenities offered by the hotel include satellite television, direct telephone, music channel, mini bar, hair dryer, safe, fax / modem connection, electronic safety lock, and an efficient 24hr room service.
For pleasure and fun with your near and dear ones, the Hotel offers a wide ranges of activities to choose from which include outdoor pool for adults & children, game room, children's playground, Nep Kids Club.
Though the hotel does not have a Fitness Center of its own, those guests who wish to do workouts need not get disappointed. The hotel has tied up with a professional Fitness Club that is located just next to the hotel. The hotel guests are allowed to use the gym in the fitness club free of cost. The gym is fully equipped.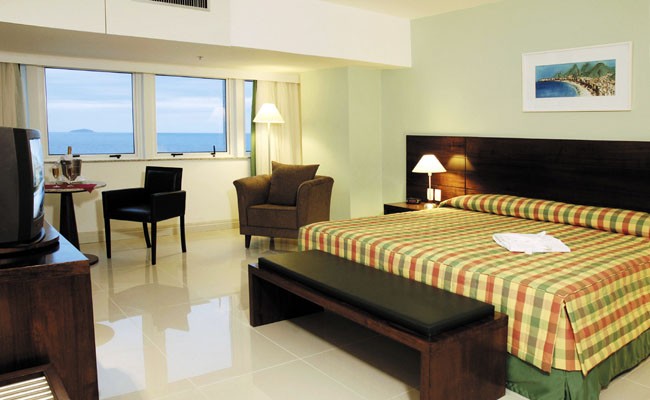 The gorgeous location, luxurious amenities, breathtaking sea view, all makes your stay worth the time and money. Guests have always given it a positive response and will vouch that they leave smiling, keeping happy memories of their stay with them.
01 de Nov de 2010