How to learn the mysteries of samba
Let's learn how to dance samba in just one lesson? Relax your shoulders, stretch your arms and pack. You're going to Rio! It is possible to find some tutorials on the Internet, but nothing like the real experience. Carnaval season may be already passed or still far away but that's not a problem. The Wonderful City breathes samba all year long and offer countless options for those who want to know more about the rhythm, which is the hallmark of Rio and Brazil.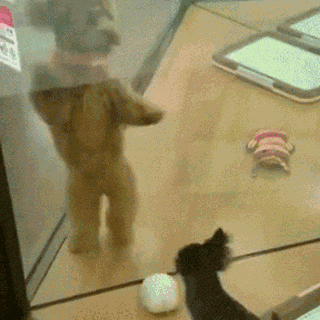 If you are in Rio and it is not Carnival time, a great way to get on the mood is visiting the Samba Museum where you can learn about the history of this musical genre. Workshops are meant to teach you the basic movements of the dance and how to play some of the percussion instruments of a samba school band, known as bateria. You can even try on some of past Carnaval costumes and feel like you were at Sapucaí during the great parades days.
For an even more authentic experience, you should visit at least one of the most traditional samba schools headquarters and interact with their communities. At Salgueiro's HQ, tourists have a private box and are hosted by the school's samba dancers (passistas). At Mangueira's and Portela's HQ, you may attend to a wide variety of shows throughout the year or the regular carnaval rehearsals. Furthermore on special dates you can taste one of the most characteristic gastronomic treats of samba culture, feijoada (black beans and meat stew served with rice and kale) that you can wash down with strikingly cold pilsen beer or the worldwide famous caipirinha.
However, samba is not confined to the schools environment. There are pagodes or rodas de samba, jam sessions that spread all around the city in music clubs or improvised at very informal neighborhood bars. Some well known examples are Bip Bib Bar in Copacabana, Samba do Ouvidor near Praça XV and Pedra do Sal, one of the entrances to go uphill at Morro da Providência. The place is near an old harbor, the first used to disembark slaves, making the site one of the birthplaces of black culture in Rio.
These are just a few of the options available. Rio is the homeland of samba and it is not hard at all to find a "batucada" (another name we use in Portuguese to these samba jam sessions) at a small joint down the corner in a bohemian neighborhood. The imagery of Christ the Redeemer with open arms is not only symbolic. It is part of the samba culture. Just come and check for yourself.
Service:
Museu do Samba
Rua Visconde de Niterói, 1296 – Mangueira – Rio de Janeiro
Phone: (55) 21 3234 5777
Salgueiro Experience
Quadra do Salgueiro – Sangue Bom VIP Box
Phone: (55) 21 2258 0068 | (55) 21 3238 5539
16 de Jun de 2016