Jardim Botanico And Gavea Will Keep You Coming Back For More
For the taste of history and entertainment gift wrapped in Brazilian fervour, you should see Gavea and Jardim Botanico.
Jardim Botânico is situated at the centre of the affluent Zona Sul or South zone of Rio de Janeiro, a little distance away from Copacabana and Ipanema. The neighborhood was founded by Dom João VI in the early 18th century and is one of the best tropical gardens the world has.
The city's most popular carnival blocs parade through the Jardim Botanico which calls itself Suvaco do Cristo or Christ's armpit as it lies below the right arm of Christ the Redeemer statue.
It is beautiful to spend a day here leisurely strolling along the well manicured gardens and ponds. The Cariocas do this often. These gardens are dotted with fountains and have plants like bromeliads, orchids and other plants from many Brazilian areas, including the Amazon. Queen Elizabeth and Einstein have been their famous visitors.
You can start your city tour by picking up a map at the visitor centre and amble aimlessly through the Jardim Botânico and enjoy by its myriad offering. The visit will leave you with fond memories, to say the least.
Gávea, neighboring Jardim Botânico, is a much-loved residential area with many attractions for visitors. You can begin your Gávea excursion at the Bacalhau do Rei which serves great cod fish croquettes, a Portuguese delicacy. A few blocks away there is a bakery which is good for sampling freshly baked items. Move on to the Shopping da Gávea which has good malls and boutiques for fashion, antiques, etc. There are theatres and many superb eateries in this area.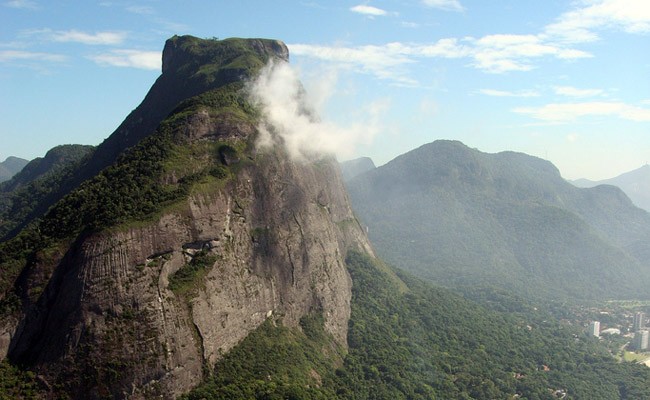 There is an uptown Gávea is a good option if you want to see its grandeur featuring posh and opulent mansions. It has the Parque da Cidade, a lush green park with a small museum exhibiting elements of Rio's history.
Are you ready for Gávea and Jardim Botânico?
04 de Nov de 2010