Imperatriz Samba School– Unbeatable Record Holder
Meet the Samba school with the enviable track record of 3 titles in consecutive years – the irrepressible Imperatriz Samba School!
Imperatriz Rio de Janeirowas formed in Ramos, a neighborhood in Rio on 6 March, 1959. The colors chosen were to honor its inspiration and sister school, Imperio Serrano Samba School.
Imperatriz Samba Schoolstarted its parades in group 3 during the 1960 Carnival. Impressed by its performance, they were asked to parade in Group 2 for the subsequent years. The school notched up some good performances during the following years securing 5th, 3rd and runners up positions. This runner up position led to their promotion to Group 1 in the year 1965. After that, the ride to Carnival Champions post was bumpy, with Imperatriz Rio de Janeiro going up and down the first and second groups.
During the 1970s, Imperatriz Samba School managed to hold on to its group's No: 1 ranking, although it moved forward and backwards in the group positions. The year 1980 was a turning point under the able leadership of its talented director, Arlindo Rodrigues when the school managed to clinch top honors at the Parade. It managed to add another title the next year. The following few years saw Imperatriz Samba School stay in the top 3 rankings.
The school was asked to march in the Special Group in the year 1990 and the group hasn't looked back ever since. It didn't take them long to clinch a Carnival Victory in 1994. Their phenomenal success reached its pinnacle in the late 90s when Imperatriz Samba School was crowned champions for three consecutive years 1999, 2000 and 2001. This record has not yet been broken by any of the other samba schools. Their success can be attributed to their excellent technical performances and the credit for this goes to their long time designer Rosa Magalhães who makes artistic creations out of idiosyncratic fairy tales.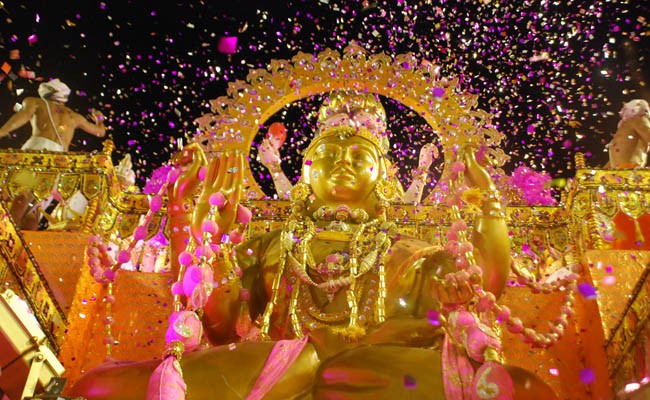 Imperatriz Rio de Janeirois one samba school with lots of vibrant and rich carnival history, whose performances just keep getting better with the years and is one of the best teams worth watching out for during the Parade.
Which position do you think Imperatriz Samba School will wrest during Carnival 2011?
07 de Oct de 2010