The Iguazu Grand Hotel Hotel In Puerto Iguazu
A closer look at the Iguazu Grand Hotel located in Puerto Iguazu.
Inspected by our Hotel Experts.
The Iguazu Grand hotel and resort, spa and casino received the world travels award 2009. The hotel is made exclusively for tourists visiting the famous Iguazu falls. They are a hub of luxury in South America. They are just the right choice if you want to relax and feel royal and want to get pampered till the core. An unforgettable vacation is ensured. The hotel is very beautiful. No other words can describe it. The infrastructure is very airy and the presence of palm trees everywhere around the hotel gives a Mediterranean feel to it. The hotel has an unbelievable location being near the Iguazu falls. The falls are mighty stretching over a mile and a quarter. View more that 275 falls reaching over 262 ft high. A haven for nature lovers the environment is a treat to the eyes. Experience the heights of fantasy turning true. The jungles surround the hotel providing the perfect blend of effects. Tourists can go bird watching or just go down for a walk and feel the life of the jungles. The hotel is worth a stay.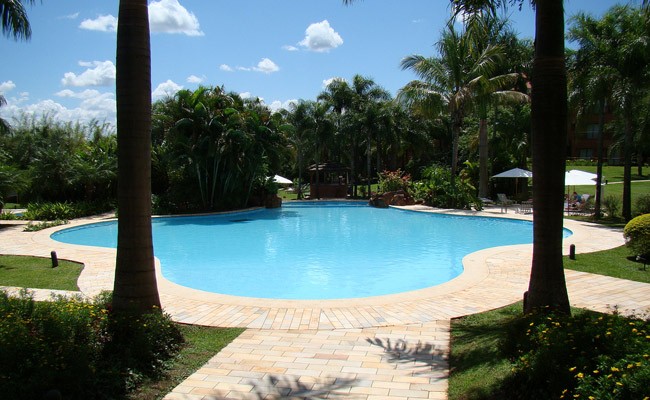 The hotel has 87 rooms including 6 suites in all equipped with all the basic amenities with a complimentary shoeshine service and a complimentary daily news service available in English, Spanish and Portuguese. Along with it the hotel offers a safe, a mini bar, a dial‐up, Wi‐Fi and broadband internet service. The design of the rooms is very fresh and sophisticated.  Royalty drips from every corner. The hotel boasts its dining services with two exquisite restaurants at your service‐ el jardin and la terraza. El jardin, open overnight for dinner serves cuisines from all over the world with some local flavors. The ambience is overwhelming with the seats overlooking the spectacular pool. La terraza has a very cottage like feeling to it being posh at the same time. The bricked walls and the wooden ceiling bring back the memories of princesses and dragons. The design harmonizes with the style. The ornamentation seems to be very carefully chosen. The a la carte menu offers the best Argentinean barbecues. The hotel also opens a breakfast buffet which as the reviews suggest is not supposed to be missed. The hotel has a lobby lounge which serves all kinds of cocktails. They have an amazing range of wines, cigars and cognacs. The hotel has a casino so you are welcome if you want to try your luck. The other luxurious aspects of the hotel is a pool, a fitness centre, a health spa and along with it the great environment if you want to go for a stroll.
Learn more about Iguazu Falls!
List of hotels in Iguazu Falls, packages, tours and much more!
11 de Oct de 2010