Some ideias of what you can do in Rio when the weather is not so good
When most people plan a trip to Rio the image that comes to mind is of beautiful Summer days, cerulean seas and lot of things to do outdoors like visting the statue of Christ The Redeemer, take the cable car up to the Sugar Loaf or going to the Botanic Garden. But don't forget. Rio is a city under subtropical climate. So, there are rainy days and the temperature can drop during the Fall and Winter. So instead of cinematic landscapes you may find yourself in front a fog on the beach.
What then? Is your visit ruined? Are you going to stay in your hotel room watching cable? NOT AT ALL! Rio is a metropolis and has lot of things to do even if the sun is not shining bright. There are museums, restaurants, cultural centers and many other attractions. We selected four that are very popular.
1. CONFEITARIA COLOMBO 
Open since 1894, this house is one of the most famous patisseries in Brazil and a city cultural heritage.  The façade at Gonçalves Dias Street, downtown, is rather common but the interior makes you travel back to Rio in the Bélle Époque. Surrounded by Belgian mirrors and an art-nouveau décor you can taste pastries, sweet and salted pies, savouries of any kind.  In June, they offer a 5 o'clock tea in the best British tradition – a buffet that goes until 7:30PM on Thursdays and Fridays. You can get there by subway, bus or taxi.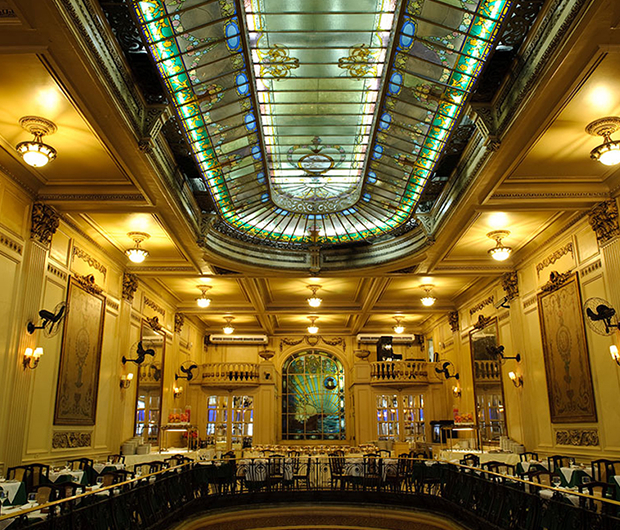 Picture: Acervo Confeitaria Colombo
2. THEATRO MUNICIPAL 
One of the most imposing buildings in Rio, it was inaugurated in 1909. It is one of the most important concert halls in Brazil and among the greatest in South America. Its stage has already received hundreds of world celebrities, like ballerina Isadora Duncan and even former president Obama made a speech there. You can also make a guided tour and visit its historic rooms during the day (Tue-Sat) for R$ 20 (about US$ 6).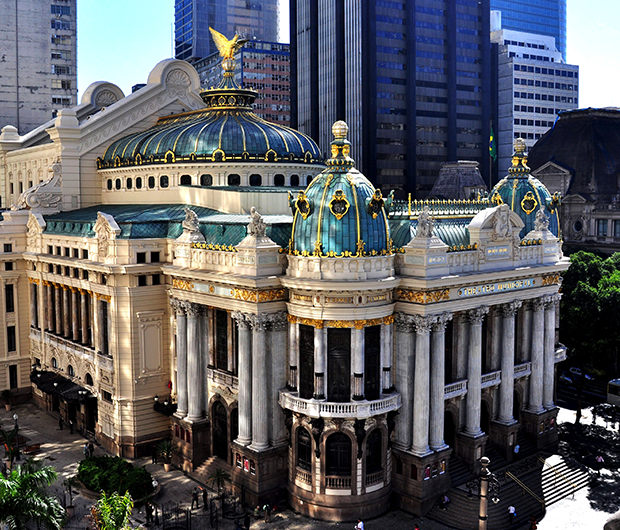 Picture: Alexandre Macieira|Riotur
 3. AquaRio
Open in 2016 is part of the renovations made at the Harbour area. The aquarium started making an impression and became a hit instantly. It has 26,000 sq meters of area and can receive up to 8 thousand sea species with an oceanic tank and secondary ones. It has a subaquatic tunnel and a virtual tank where you can interact to get information about the animals and plants. Daily visitation hours: 10AM-5PM. It also has a sort of backstage tour so you can see how the whole operation works. The best way to get there is by public transportation. Get off the subway at Carioca station and take the VLT (Light Rail Vehicle) from there. It will drop you at the entrance.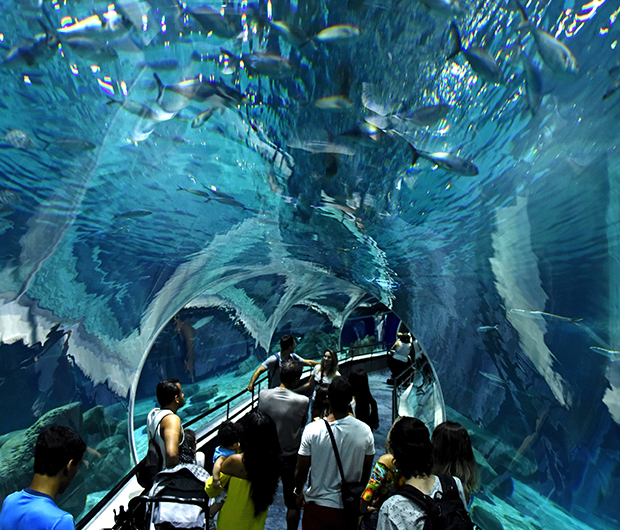 Picture: Alexandre Macieira|Riotur
4. MUSEU DO AMANHÃ 
One of the city's most famous attractions during the Olympc Games in 2016, its futuristic architecture dominates Praça Mauá, projecting inside the waters of Guanabara Bay. Its project received an award at Cannes as most inovative green buidling. The exhibits are focused on the new technologies, the impact of the men on the environment. Museum is closed on Mondays and is free of charge on Tuesdays. Usually its fee is R$ 20 or US$ 6 but for less than US$ 10 you can buy a passport to include in your visit the Rio's Art Museum (MAR) located across the Olympic Boulevard that is also a very pleasant stroll if it's not raining. Best way to get at both museums is by VLT.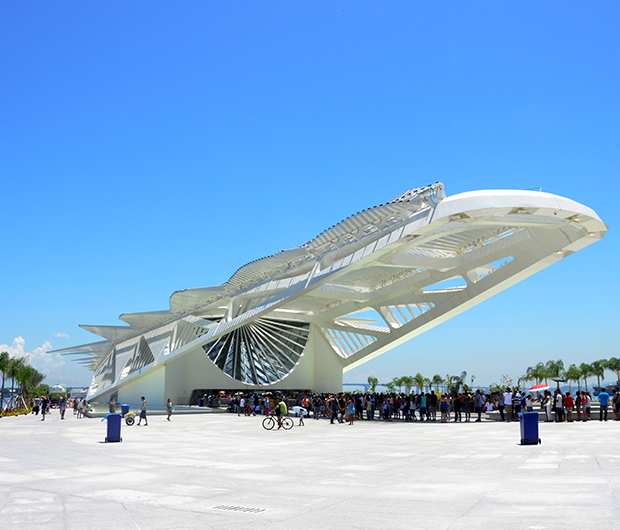 Picture: Alexandre Macieira|Riotur
05 de Jun de 2017