How to Participate in the Carnaval 2014 Rio Parade
If you want to experience the Carnaval 2014 Rio Parade in all its glory, there's no better way than to actually participate in it.
Participating in the greatest show on earth is truly the experience of a lifetime and it may be far simpler than you imagine.
What you require
All you require is to choose which samba school you'd like to parade with and which wing of the parade you'd like to be in. Each wing has its own costume and you can browse through these online, choose the one that catches your fancy and order it your size. Then you simply have to show up at the parade venue on the appointed day. Remember that the Carnaval 2014 Rio parade samba schools will close their costume order bookings around December 2013.
Before the parade
You will receive, along with your booking, a copy of the samba school theme song of Carnaval 2014 that you have decided to parade with, so you can be prepared to sing along at the show. You don't even have to attend any rehearsals. Simply show up at the school's meeting point (which will be informed to you) around 2 hours before the scheduled parading time of your school. Some packages even arrange a pick up and drop to the Sambadrome.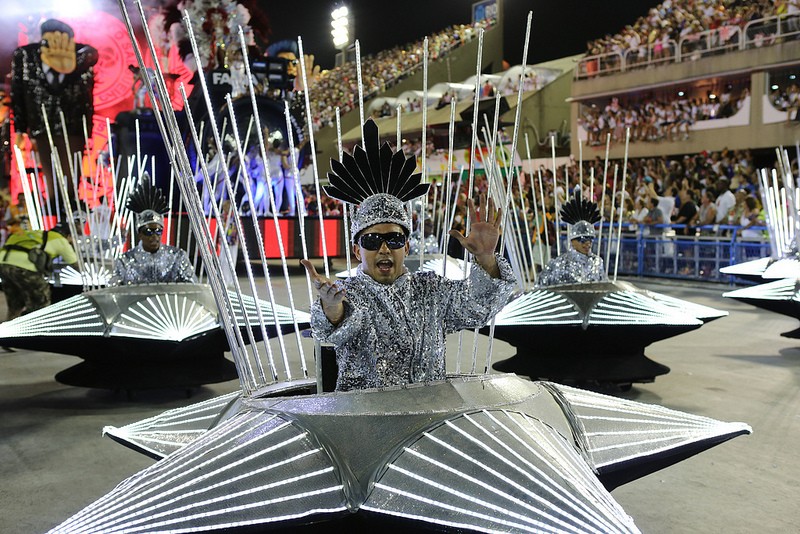 During the parade
You will be briefed about what to do during the parade when you arrive at the warming up or 'concentracao' area, but you mainly require to follow the others in your wing. While you are there to have fun, remember that what you do will also reflect on the school's final score, so make sure you conduct yourself appropriately. Other than that, just enjoy yourself! If your school is among the top 6 winners you can participate again in the Carnaval 2014 Rio Champions' Parade.
Will you be part of the Carnaval 2014 Rio Parade now that you know how simple it is?
Stay tuned for Rio Carnival.
Follow our BLOG
Subscribe to our NEWS.
Befriend our mascot KOKO on FACEBOOK
24 de Oct de 2013
4 COMENTÁRIO