How to Buy Carnival Costumes for the Rio Carnival 2014
You too can be part of all the fun and participate in the Samba parades by buying your carnival costumes today.
What costumes are available?
Each Samba school that will be participating in the Sambodromo Samba parade will have their own set of carnival costumes, designed based on the year's theme. Costumes are available for the Access Group as well as the Special Group (both days) schools. Further, each wing of the parade or "Ala" will have its own special costume, so you have much to choose from. You can view and purchase these online on our site, and it can be delivered to your hotel or be picked up on your arrival in Rio, with that you will also receive a copy of the school's theme song which you can practice before the big day.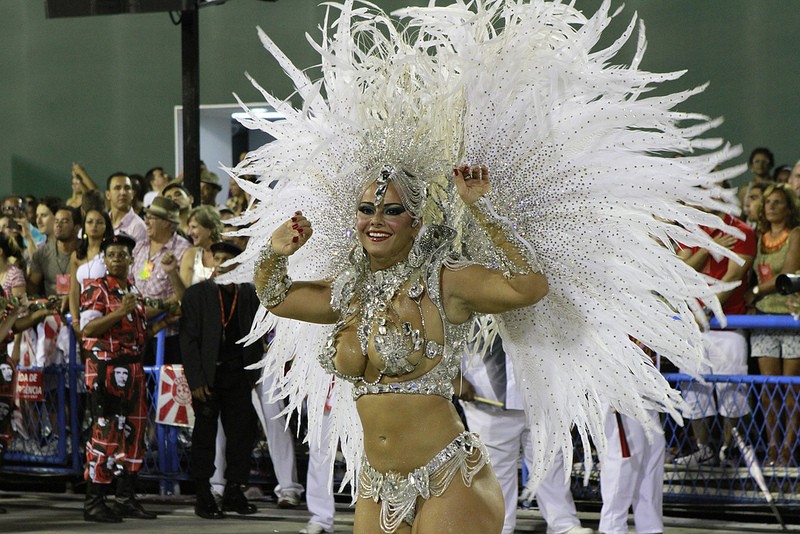 How to purchase a costume
Carnival costumes can easily be pre ordered online from the Samba school whose parade you wish to be a part of. Costumes can be viewed online and if you and your friends want to parade together make sure you choose the same costumes, belonging to the same wing. Once your payment has been completed you will receive a confirmation email. You will have to choose a proper size of the costume, these will be available in sizes S/M/L and extra large. Make an early purchase, as the Samba Schools only make a few costumes available per wing. Be sure you are sure of your size before making the order, you want to be comfortable with what you are wearing during the parade, specially with your shoes. Make sure you Be extremely careful with your costumes, as it is prohibited to parade with a faulty costume. The Samba Schools directors want all aspects of the parade to be perfect and the costumes are a big part of all the hard work they had throughout the year. Nonetheless, you will feel privileged and honored to be part of such an amazing event.
Aren't you and your friends ready to buy your carnival costumes and be part of the experience of a lifetime?
After you parade in one of the Samba Schools, wear your costume to one of the Balls. Click here for more info!
13 de Feb de 2014
3 COMENTÁRIO