Honeymoon in Buzios
The perfect getaway for an unforgettable honeymoon
Buzios is an enchanting place, with lots of elegance and charm, offering seclusion, comfort and privacy for intimate moments along some gorgeous beaches. It is the ideal place for a romantic honeymoon with hotels offering some fantastic packages to make it an unforgettable experience.
The Setting
If you are looking for a beach town not too far from Rio de Janeiro, Buzios is the place for you. It is famous for its clear crystal waters contrasting with exotic vegetation and exquisitely sculptured landscapes. It has a magical quality about it which is perfect to develop intimacy and bonding in a newly married couple.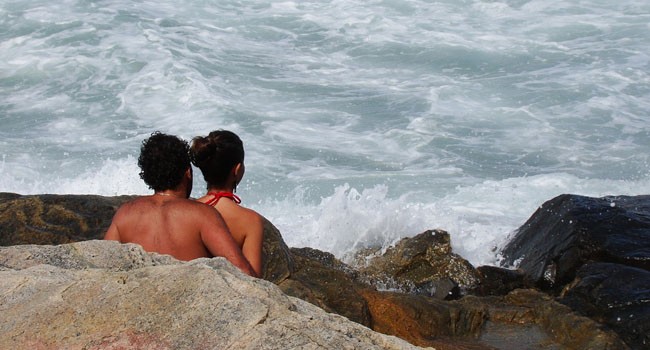 The Hotel Scene
Buzios has 2 leading big hotels, nearly 200 local inns or pousadas and 3 luxury boutique hotels namely Vila D Este, Casas Brancas and Insolito Hotel. The boutique hotels provide the best services and privacy, taking care of small details and giving you special attention to make your stay a memorable one. The boutique hotels do not have more than 20-35 rooms. They offer a relaxed informal ambience and some excellent tropical cuisine.
At the Casas Brancas Boutique Hotel and Spa, you can check into the master room which has a Jacuzzi or even the standard and deluxe rooms which provide great ocean views. You can also pamper yourselves with a relaxing massage or a spa treatment.
The Vila D Este at Morro do Humaita offers a very comfortable structure. It is available services like snorkels, kayaks, schooner cruise, transfers to and from Rio de Janeiro, daily breakfast, 24 hours service and a day tour to Arraial do Cabo and Cabo Frio. To top it all is a romantic dinner on the enchanting Joao Fernandes Beach.
07 de Oct de 2010