The Grande Rio Samba School- Talent Personified!
Though one of the newer schools, the Grande Rio samba schoolis one of the more successful of recent times.
Located at Colégio São José, Av. Presidente Kennedy – Duque de Caxias, Grande Rio samba school has samba nights every Friday at 22:00 hours. An incredibly talented school, it has come close to winning for the past ten years running. The school enjoys the support of many well known personalities and celebrities. In a very short time the school has attained a very popular status, as it was established as recently as 1988. The school has had to face some criticism due to its soaring popularity, which has been attributed to the major investments made by its patrons and to the strong support it enjoys from various celebrities. It is expected that Grande Rio 2011 will continue to enjoy this support.
In the very first year it participated (1989), the Grande Rio samba school was elevated into Access Group A and into the Special Group the very next year for its presentation regarding the city of Rio de Janeiro. However, its competition with the big schools did not go well initially and the school placed only 16th and was relegated back to Access Group A.
Some of the noteworthy achievements the Grande Rio samba school include Access Group best samba (1992), Best Plot (1994) and two runner up positions in the Special Group in 2006 and 2007. Much is expected from team Grande Rio 2011 and the school is training hard in order to put up a good showing.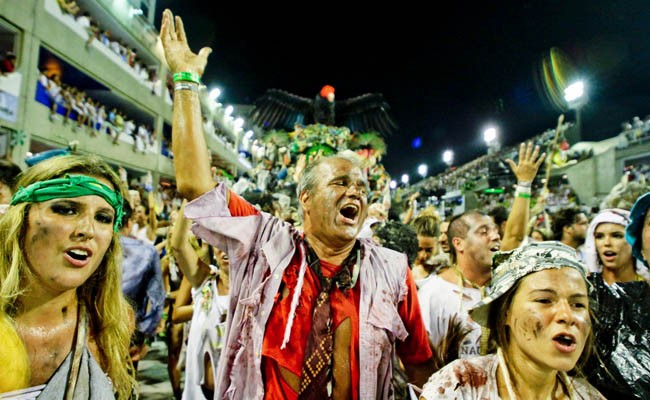 The school has gained a reputation for being rather controversial. It has often protested about the fairness of the judges and it is expected that team Grande Rio 2011 will also attract its fair share of controversy. However, the beauty of their creative and ornate costumes, in the basic red, green and white colors of the school, often leave the crowds in awe, as does their awesome samba skills.
Will the Grande Rio samba school be able to live up to the high standards it has set for itself in 2011?
07 de Oct de 2010