The Grand Majesty Of Rio Carnival
What keeps the Rio Carnival getting such a massive cult following?
The majesty of it all, Carnival in Rio de Janeiro is a well planned celebration. There are so many things happening to make the Carnival in Rio a reality every single year. Each samba chool prepares the floats, select the right costumes and make routines and dances that are synchronized, energetic and unique. Samba is the dance of Carnival in Rio de Janeiro. It is a dance that is sensual yet full of energy and passion. Around Rio, more than 300 street bands participate in this event that takes place days before Ash Wednesday to offset the more serious tradition of fasting and contemplation.
The most amazing virtue of the Carnival in Rio de Janeiro is the camaraderie of the people. Poor and rich communities all join forces to create a spectacle even grander than that of the previous years. Samba dancers perfect their routines and maintain that composure for the very long street dancing event where a samba school is selected as a winner. There is so much at stake with regards to competition but at the end of the day the Carnival in Rio de Janeiro is all about the passion and the friendship and putting an amazing show for the people and for the world, who follows it on live TV, year after year.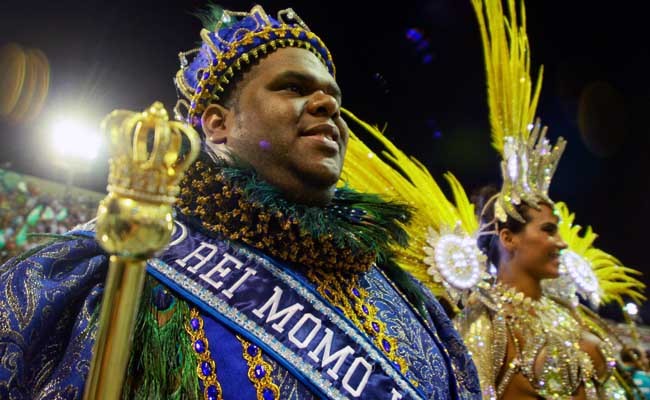 Foreigners are allowed to participate in the festivities of Carnival in Rio for a fee if the interest is to perform during the parade on the sambadrome. The fee is the price of a carnival costume. They will train in the sensual Samba dancing and they will also do the routines done by the group they will join in. Everything from the lights and sounds to the effects of the float, the sound of the music and the energy of the dancing is considered in the planning of the Carnival of Rio de Janeiro. Nothing compares to the rigorous appeal of this celebration and it is the most amazing experience of visual sensation that one could ever experience.
Put on your Rio Carnival agenda
Samba Schools in the Access Group
Saturday, March 05. One night only.
Samba Schools in the Special Group
Two parades – Sunday, March 6th and Monday, March 7th
Winners' Parade
Saturday, March 12th
Learn more about the Samba Parade in Rio de Janeiro
29 de Jul de 2011