Get Ready For Carnaval 2014
If you are getting ready for Carnaval 2014 here are some things to help you to have the best time ever.
People who love Brazil Carnaval and who want to make sure they get a slice of the action are starting to get ready for Carnaval 2014 now. Maybe you are one of those planning on going to carnival in 2014 and need to know all about it, if so here are some pointers so you don't miss a single thing.
Check out the street carnival parties
The street parades and blocos that will happen during Carnaval 2014 will be amazing. One of the best street carnivals to check out is the Band of Ipanema which is one of the finest bands in Rio. This street carnival happens on Saturday and again on Tuesday, so you will have plenty of time to get there and check it out. Some other major blocos in Rio are Simpatia é Quase Amor that also performs at Ipanema, Cordão do Bola Preta and Cordão do Boitatá that perform downtown Rio. You must attend at least one, if you want to have a good taste of what street parties are about. If you don't want to miss, take note: Cordão do Bola Preta will go out on Saturday morning and Cordão do Boitatá will do its show on Sunday morning.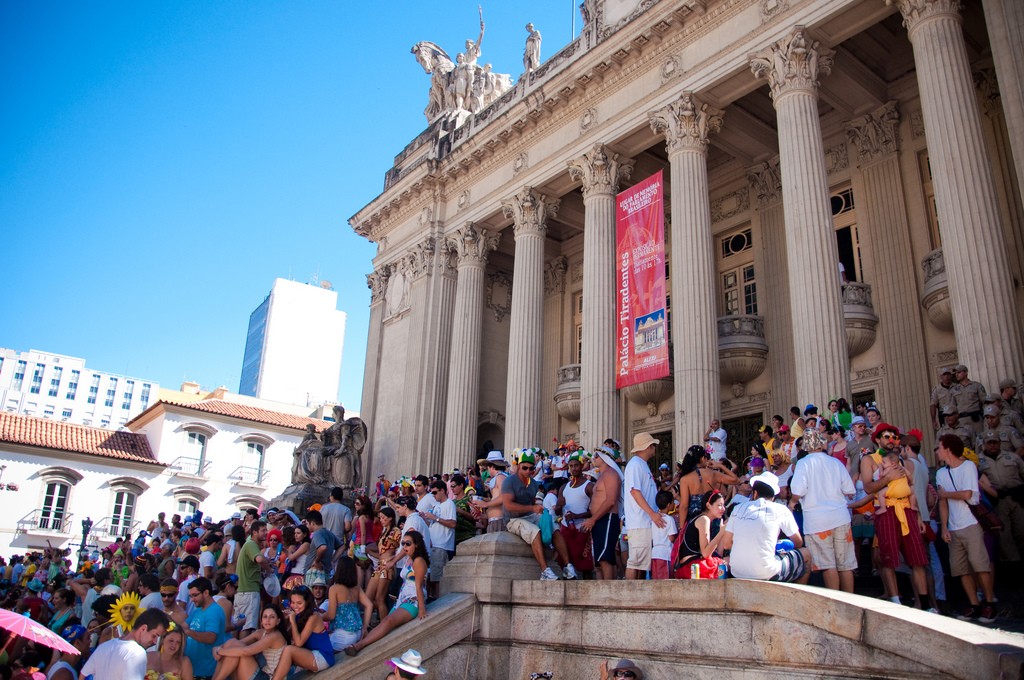 Go to the Sambadrome
Everyone who goes to Carnaval 2014 must visit the Sambadrome and watch the parades that will be held there. The Sambadrome will host events for four days during carnival with great shows of each samba school. Another performance will happen after Carnival which is the Winners' Parade. The atmosphere of all paraders, their costumes, the huge floats, hundreds of drummers and the samba music is magical. If you are in Rio for carnival this is a must-see. It is possible to watch the technical rehearsals of samba schools some weeks before carnival starts. Many locals do this to get a taste of what is coming, so take this unique opportunity if you arrive in Rio some weeks before the official openning of carnival. By the way, the technical rehearsals are free and anyone can join!
Dance the night away!
One thing guaranteed during carnival is that you will not get much sleep. The parades go on in the Sambadrome from around 9:00pm until the next day and many of the street carnivals and blocos will go on for hours as well. People line up the streets and have the time of their lives and so will you. Make sure that you get enough to eat and drink during carnival as you will need your strength to go on partying all day and night!
10 de Sep de 2013