Frisa Tickets Are The Best Way To Enjoy The Rio Carnival!
Nothing beats Frisa Carnival Rio seats – allowing you to experience the Brazilian Carnival Celebrations – with dancing and joie de vivre!
For those of you who want to view the Grand Parade in comfort without spending too much, Boxes Carnival Rio provide just the right opportunity for you.
Frisa Carnival Rio Boxes are open stands which offer great value for money as they are right in front of the Samba runway and you can't get closer view from anywhere else. They are located at the front of sectors 3, 4, 5, 7 and 9 with each box having a capacity to seat 6 people. All boxes have six chairs and a small coffee table in the center.
Boxes Carnival Rio are numbered seats and are placed at the street level which allows for some exclusive interactions with participants. They are located in all the sectors and have 4 rows – A, B, C and D. Rows A and B are closer to the runway but the other two rows, C and D also offer great views. The Frisa Carnival Rio box at the front of Sector 4 is situated right opposite to the Drummers Niche and gives the best views. The drummers of the respective schools stop to perform in the Drummers Niche and the atmosphere here is intense and electrifying.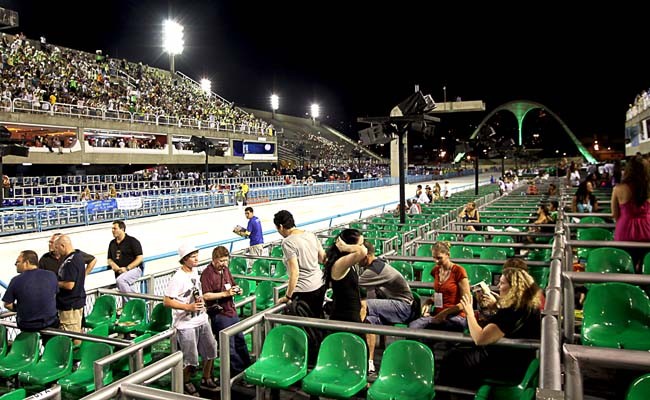 The best Boxes Carnival Rio are located not at the front, but somewhere near midway and towards the avenue end that is sectors 5, 7, 9 and 11. You don't have to remain seated while the parade carries on – it's the norm to support the various schools by cheering and dancing. These individual Frisa Carnival Rio Box tickets are priced between US$ 500- 700 each. The seats are quite limited with the front rows being the most popular and expensive ones because of the magnificent views they provide. These open air boxes have private entry, excellent positions for you to catch all the Samba charm and awe inspiring performances and floats. You need to book these seats well in advance to avoid disappointment later on.
Don't you think its worth to pay a little extra for Frisa Carnival Rio seats? Book your Frisa now!
07 de Oct de 2010