Fortaleza: a party city
You want to have the best of both worlds? Enjoy Fortaleza and the beach as well as the city feel
General info about Fortaleza
One of the biggest cities in Brazil and the capital of the Ceara State, Fortaleza is a thriving party center and are full of amazing go-to places inside the city and just right by the sea. Just like popular areas like Copacabana and Ipanema, Fortaleza offers amazing beaches for those who practically live in the water. The place is also swarming with parties at night but just like in any other big cities, safety should always be given consideration. You should take the time to look at the great buildings and infrastructures as well as public art in Fortaleza.
Accommodations in Fortaleza
There are many hotels that can be found at Fortaleza and surely there is a great diversity of prizes. Most hotels are concentrated around the strip at Praia Iracema where you can find a magnificent sculpture of Iracema. There are budget hotels there for you to consider. There are hostels, budget hotels, mid-range hotels and luxury hotels available in the area. In festival seasons, you should book your room since it can easily get filled up. During off-season months, some hotels give discounts for their rooms so you can consider that one too. One good budget hotel is Nobile Suite Brasil Tropical. For the superior options; Vila Gale Fortaleza, Luzeiros and Gran Marquise are fantastic.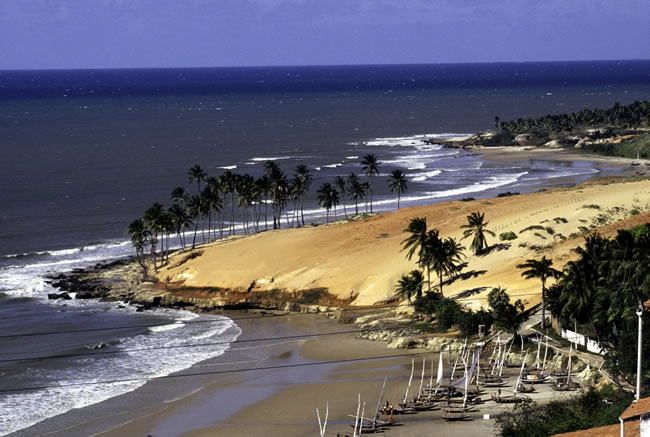 Activities in Fortaleza
You can enjoy a day of fun and excitement at Fortaleza. The state of Ceara is a big manufacturer of textiles so there are some stores here that offer really cheap clothing since the distribution cost is very cheap. You will also love the amazing beaches where you can go surfing, wind surfing, ride boats or ride a yacht. If you are going to have a fun night life in Fortaleza, be sure to stay on the main streets and not on the dark alley ways. Though for a big city, crime rate is low in Fortaleza, you should always consider security and safety.
20 de Sep de 2014