Florianopolis: A metropolis of beauty
A thriving city with a paradise appeal is the city of Florianopolis, what more to ask?
General info about Florianopolis
There is something intriguing about the name Florianopolis. It is like a paradise full of riches and undiscovered treasures. It is like a journey to the unknown, unchartered lands of the Americas. Florianopolis is not a newbie in the tourism industry of Brazil. It has some of the most spectacular beaches that are extremely unique, refreshing and desirable. Situated at the state of Santa Catarina and is its capital. If you are thinking of a great place to live the good life, then this is the place to be since Florianopolis is becoming more popular in the real estate industry. It has spectacular beaches that are better than other places in Brazil. It is a modern paradise with commercial complexes, well-built highways and a fantastic tourist spots.
Accommodations in Florianopolis
There are many hotels along Florianopolis. There are many hotels in key areas of the city itself and by the beach. The beach hotel resorts are unmistakably beautiful. There are hotels with thriving nightlife but if you prefer the quieter and scintillating beauty of the sea without the noise, Florianopolis also offers such benefits for your desires. Hotel accommodations need to be reserved most especially for some of the exclusive hotels. Most of these hotels have added services like transportation or rental car so that you would not have to stress out when you go across the city. Majestic Palace is an economy hotel for those on a budget. Try Jurere Beach Village and Costao Do Santinho for the more premium quality and the luxury one would be Ponta dos Ganchos.
Book your hotel in Florianopolis Now!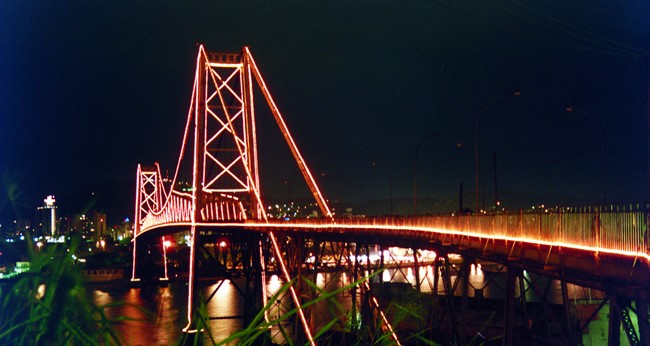 Activities in Florianopolis
There are amazing activities you can do in Florianopolis. First and foremost, you can explore the water activities that you can do like paragliding, scuba diving, sand boarding, surfing, and wind surfing on the many beaches of Florianopolis. You can also explore the beautiful landscape of the city and have a trekking experience. You should walk around the city and check the many shopping areas, restaurants, bars and nightclubs. Many jet setters from across the globe come here to experience the beauty of Florianopolis and the thriving night life.
17 de Dec de 2010