Five places you must know in Rio, even during the Carnival
No matter if you have already chosen Rio as your trip destination or if you are still in doubt here you go five unusual places to explore the Marvelous City from different angles to make your trip even more special.
1 – Ilha da Gigóia
Ilha da Gigoia is part of a small group of islands inside the Tijuca lagoon, a stretch of land with some 3,000 dwellers. It's a surprising refuge a couple of minutes from the shore. Small boats and ferries take the visitors for less than 2 bucks. The main pier is near Jardim Oceanico subway station, at the entrance of Barra da Tijuca region. The island has no paved streets, and cars are not allowed. All the paths are small alleys. It's a perfect place for a calm weekend among family, friends or that special half. You're technically inside the city but surrounded by nature and water. Despite the limited space, you find hostels and small hotels you can spend the night. Bars and restaurants compete for the attention of visitors, especially those on the waterfront.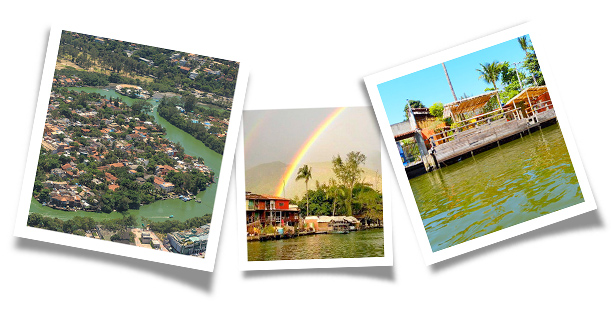 2- Parque do Grajaú
This leisure corner in the North Side of town is a good place to relax and learn more about Rio's flora. Since it was revitalized in the early years of this decade, it became a model of conservation. Many measures were taken to avoid fires during the dry season and the administration of the park began a process of replacing foreign trees with species native in the "Mata Atlântica", the biome where Rio is located. One of these species is the Malvaviscus arboreus, which attracks the green humming bird, symbol of the park. It's also a place indicated for the disabled people providing accessibility tools in its facilities.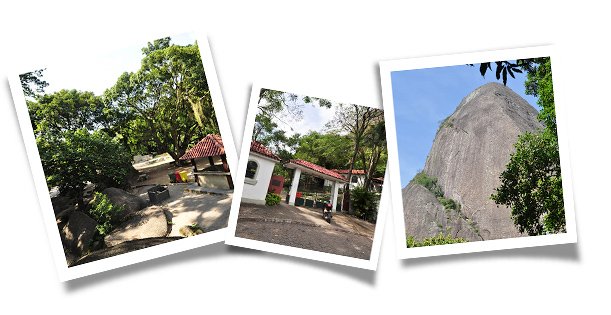 3 – Floresta da Tijuca
The Floresta da Tijuca is a place not to be missed. It's the largest native urban forest in the whole world with many beauties to be seen. One of the many pleasant places is Cachoeira das Almas (Souls Waterfall). It's located about 3 km from Praça Afonso Viseu, in Alto da Boa Vista. Since the forest is dense, you'd better arrive early to enjoy better because it gets dark soon when the sun starts going down. Kids can go too, especially if you choose one of the main trails, the one leaving the Visitors Center, which is mostly plain with small slopes. The amount of water depends on how often it rains. In old times, slaves used this waterfall for religious rituals.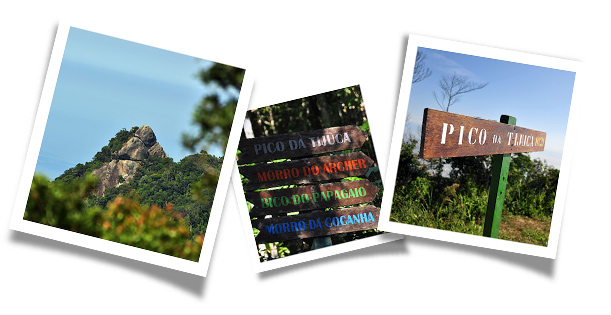 4 – Vidigal
Vidigal is one of the well-known hills in Rio. Besides the community of poor people living, there are some surprising activities. Like the Mirante do Arvrão. It's a vista point facing a lagoon, Ipanema and Leblon beaches. And that's not the only place to admire the landscape. The Belmonte bar offers the spectacular view as a plus if you decide to try its menu of Brazilian appetizers and cold draft beer. A picturesque option is Barlacubaco, a comfort food restaurant for people on a budget. The feijoada is popular on Saturdays. There is also de Vidigaleria, an art gallery with pieces made from recycled material.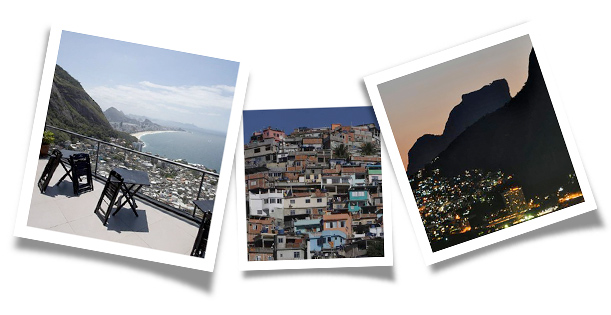 5 – Mirante do Pasmado
The place is lesser known even for cariocas, as Rio locals are called. This natural lookout gives the visitor a breathtaking view of Guanabara Bay, Botafogo and Urca Mount. The access is made by a hill starting at General Severiano Street, in Botafogo, and goes over Pasmado Tunnel. You can go by car or take a 5 to ten-minute-long walk uphill. The point also has a pleasant square that invites you to just seat and gaze and kiosks to buy snacks and refreshments.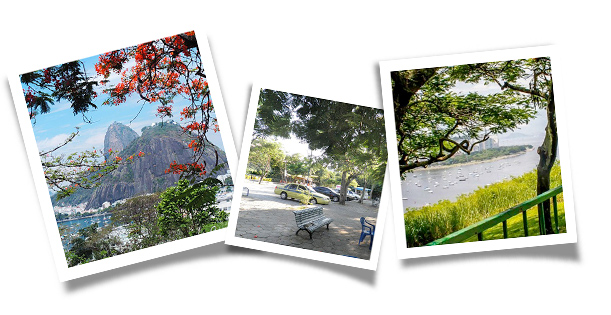 02 de Jan de 2019