Five options for tracking and hiking to see Rio de Janeiro from the top
The variety of its topography creating unique sceneries is one of the most fascinating aspects of the Marvelous City. Bays, open sea beaches, lagoons, tropical forests and hills, lots of hills to explore. Obviously it's really relaxing lay stretched on the sand sipping fresh coconut water but Rio also has trails and tracks that lead you to breathtaking landscapes. We gathered 5 of these challenges to take your breath away.
1. PEDRA BONITA
That's a mandatory trail even for beginners since it is considered easy – basically plain terrain without obstacles. It takes half an hour to reach to the top of Pedra Bonita (Beautiful Rock). The view compensates by far any aching muscles. The starting point is near the plateau ramp from where hang-gliders and paragliders take off to fly over Rio. It is located at Tijuca National Park.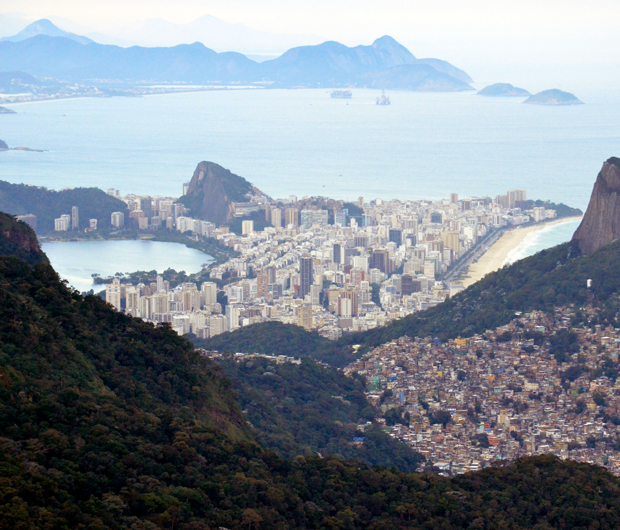 2. MORRO DA URCA 
For those who want a different point of view or hate hanging in long lines waiting for the cable car that takes tourists from Praia Vermelha to the Sugar Loaf. You can go up Morro da Urca thru an easy trail, suitable to the whole family. You can get to the starting point by car, bus or taxi. In a forty-minute-walk you are presented to a wonderful view of Guanabara Bay.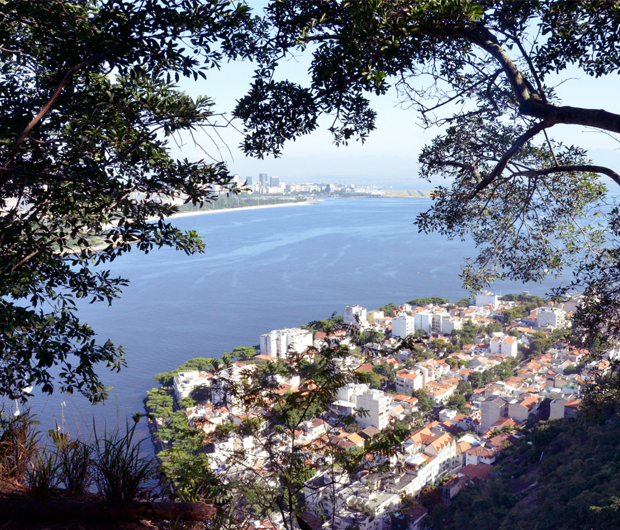 3. MORRO DOIS IRMÃOS 
Great bet. There are two hills, but you wanna climb the "taller brother". Hiking takes 40 minutes to an hour and requires a bit of effort (medium difficulty). When you reach the top the lookout is jawdropping. From one side the Southen Zone beaches, especially Leblon. The opposite side depicts São Conrado Beach and Pedra da Gávea. The track begins at the soccer field of Vidigal Community. You can get there by vans, kombis or motorbike taxis.
4. PEDRA DO TELÉGRAFO 
Make sure to save a full day for this activity. Better leave home early. The trail starts at Barra de Guaratiba, a small village in western Rio, 25 km from Alvorada Bus Terminal. You'd better spend 7 bucks on a motorbike taxi to save some time and avoid a rather steep part. From a certain point on, you can only walk some 50 minutes to the top. Once you make it you can take supposedly risky pictures from the "Cliffhanger Rock". Instead of city you will see a vast cerulian sea and other hills. You can enjoy the rest of the day standup paddle surfing at Restinga (sandbank) da Marambaia reservoir and have fresh seafood with homemade touch in small restaurants at the village.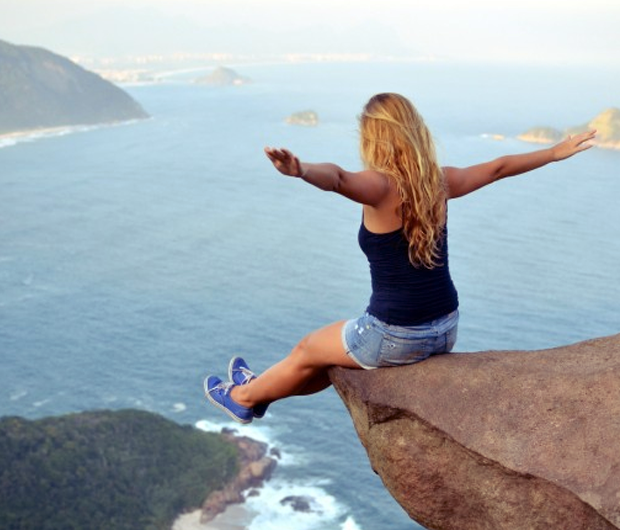 5. PEDRA DA GÁVEA 
The last track is also the toughest. It requires attention and tests your fitness level. The final stretch of a long and demanding way up is climbing a 100 feet vertical cliff, the Carrasqueira. Because of these obstacles is highly recommended that you hire an experienced guide to lead you. But the effort is rewarded with an astounding view of the city. The rock is part of Tijuca National Park and the trail starts at Estrada do Sorimã. You won't be allowed to begin your way up after 2PM since it can take 2 hours to reach the top.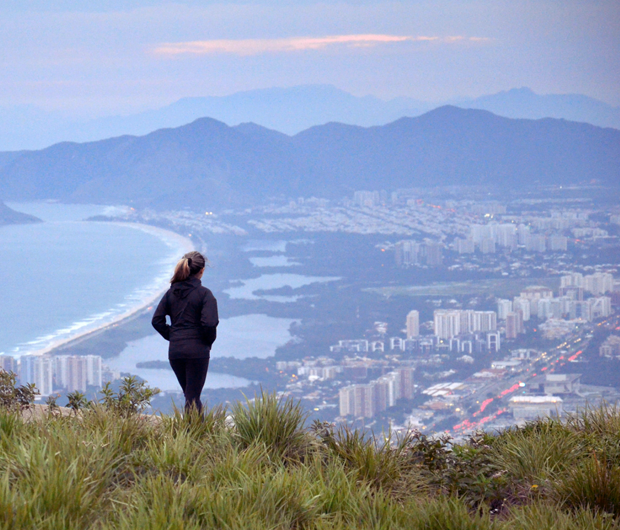 15 de May de 2017