Finding the perfect Carnival Accommodation in Rio de Janeiro
Part of the joy of the carnival in Rio is having a hotel to charge you up for the next day!
The Carnival in Rio is a 4-day celebration. Well, some say it's a 7 or 10-day party. Officially it lasts from Saturday to Wednesday of Ashes and this is when you have to get a hotel to rest and recharge. With no exceptions, hotels do require a minimum stay during carnival period. That means you have to book 4 or 5 nights minimum at a very expensive price. So, the earliest you book your hotel,  the cheapest it's going to be.
If you are going there for the first time, then you should know what to do; find the right Carnival accommodation so that you can relax really well before setting foot on the energetic grounds of the Rio Carnival. There are many considerations regarding finding Carnival hotels. The first is time, the next is budget and the last is proximity.
The Rio Carnival is a massive celebration and more than half a million tourists fly in to Rio de Janeiro just to participate. Many of them will stay in the many hotels across Rio de Janeiro and of course they are not your only competition since locals also from various areas of Brazil will come in. This is peak season so you might be able to find great deals sometimes so you should make your reservations in advance. Coming to the Rio carnival needs a lot of advance reservations so there would not be any hassles when you get there on the day of the event.
There are many expensive and cheaper Carnival hotels. Leblon, Ipanema and Copacabana offer luxurious but amazing Carnival accommodation for tourists and locals. The smartest ideia and the one that offers the best value of the money is to get a hotel in the central area of Rio, in the neighborhoods of Lapa, Flamengo or Downtowm. A lot of events happen in this area, plus, the safe subway sysstem connects you to Ipanema or Copacabana – or even to the Sambadrome – in no more than 20 minutes. For half of the price, it's surely worth it.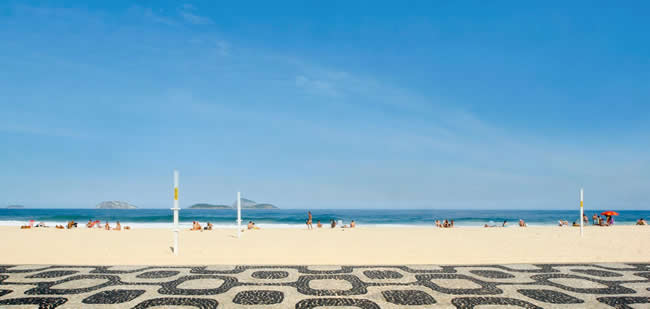 All you have to do is make a selection, the extent in which you want to stay in and the other frills like hotel balls if you want to party but not too hard in Brazil. There are many public transportation options so you will not really get lost. You can also follow the massive number of people going on the same direction since most prefer to walk and enjoy the thriving energy outside the Carnival accommodation.
31 de Aug de 2014